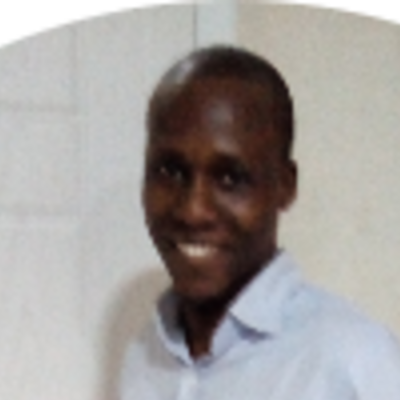 Jimoh H.
Senior Secondary School Biology Tutor
Home tutor in Lagos Island, Lagos
Senior Secondary School Biology Tutor with 3 years experience and ability to modify teaching style to a student's strength.
I have taught Biology to students at Senior Secondary Level, SSCE and UTME level. I have an 85% success rate when it comes to teaching students Biology. I can adequately modify my teaching style to accommodate a student so as to maximize our interactions.
I like teaching Biology because it is a subject which expresses itself in our immediate environment and everyday life. It also enlightens us about the constant biological changes and processes our bodies go through and how to better manage those changes. For example, topics such as Nervous system teaches students our their brains coordinates all actions the body takes, how the skin responds to stimulus, etc. Also, when you are teaching a topic such as Micro-organisms and Health, a student learns about the various micro-organisms present in the environment and how to prevent them.
I can adequately prep secondary school student, SSCE and UTME for Biology exams and practicals.
Jimoh H. also teaches
About
With over three years experience in teaching various subjects, I believe my qualifications will match your requirements. I have the opportunity to function in a variety of educational settings making it easy to adapt to new situations and faculty concepts.
My superiors and students' parents have recognized that I created constructive changes in student's academic lives. I can produce an energizing and creative learning environment that will bring the best out of students.
Education
B.Sc Agronomy




Oct 2008 - Aug 2014

Ladoke Akintola University of Technology
Experience
Customer Service Representative




Apr 2018 - Sep 2018

Outcess Solutions Nigeria Limited Lekki, Nigeria.

Provided accurate product information and served as a knowledgeable resource tool for customers. Managed daily customer requests and enquirers during contact and ensured issues are appropriately, accurately, and promptly escalated for resolution. Delivered world-class customer service by cross-selling with vibrancy and personal confidence.

Classroom Teacher




Jan 2017 - Jul 2017

Alliant Group of Schools, Ebute-Metta East, Oyingbo, Lagos

• Supervised students in lecture and examination halls. • Delivered topics on subjects based on the school's curriculum. • Engaged in extra-curricular activities with the students

Teacher




Nov 2014 - Nov 2015

Community Secondary School, Ebe, Enugu State.

• Prepared and delivered lessons to students. • Marked assignments, gave appropriate feedback and maintained records of students' progress and development • Researched new topic areas, maintained up-to-date subject knowledge, and devised new curriculum materials

Computer Instructor




Aug 2005 - Oct 2008

Ekolink Computer College

Delivered lectures on the history, use and applications of computer systems and software Supervised practical classes on the handling of computers systems, software installations, use of MS Office, etc

Electoral Officer




Feb 2015 - Apr 2015

Independent National Electoral Commission, Udi L.G.A, Enugu.

Coordinated the operational activities of the polling booth to guarantee successful electoral process in the presidential and gubernatorial elections. Registered political parties in accordance with the provisions of the constitution and Act of the National Assembly.

Direct Sales Executive




Feb 2016 - Nov 2016

Sterling Bank Plc, Yaba Branch, Lagos

Developed and maintained professional understanding of customer base to assist the bank in deepening current relationships. Promoted the bank's products and services to meet diverse needs. Prepared Credit Assessment Memos for customer's request for loan facilities.

Head Controller




May 2018 - Present

Alarm Center Limited, Lekki, Nigeria

Supervised and oversee control work-station consisting of 8 HMI computer screens. Conducted performance evaluations of staff to ensure proper operational output. Monitored the utilization of CCTV system with over 60 cameras and motion sensors to identify hazardous situations in client's locations. Reacted to contingency plans in accordance with the established security standards. Facilitated in providing training sessions and technical support to new recruits.