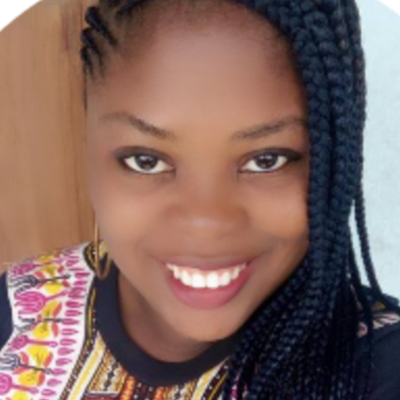 Osawemen G.
Common Entrance Math Tutor
Home tutor in Eti Osa, Lagos
Common entrance math tutor with 6 years experience and 97% recorded student success in entrance exams.
I have taught math in year 6 since 2014. In my third year, I was promoted to the HOD of primary math in my school. I have successfully changed the view of my students towards math from fear to fun. All pupils in my class are carried along as i device different activities for different levels until all pupils are in the same pace.
As a math class teacher, I have prepared my students for common entrance over the years and have recorded 90% success.
As a tutor, I have prepared 5 children for common entrance at different years and all 100% recorded success.
I am patient with my students but give no room for laziness as my kids are always prepared for any mental questions or test at anytime.
I deliver my lessons in such a way that the kids are always eager for the next topic. I am also friendly so that the kids feel free to ask questions for clarification where necessary.
Osawemen G. also teaches
About
I am a patient and hardworking individual who strives for positive difference in pupils and use different Motivators and methods in delivering lessons until desired results is achieved.
I have undertaken many trainings with recognised educational bodies and institutions and also have a masters degree in educational psychology with the university of Lagos.currently I am the HOD primary maths in my school.
I am great at observing students to determine the best teaching methods to use. I have been teaching maths for 6 years and my students have done excellently so far.
Education
M.Sc Educational / Psychology Guidance And Counselling




Aug 2016 - Present

University of Lagos

B.Sc Education & Economics




Jun 2007 - Nov 2011

University of Benin
Experience
Mathematics Tutor




Jun 2018 - Present

PrepclassNg Ltd

I aim quick to build a supportive and reassuring relationship wiith my student. I use a variety of teaching methods to reflect various learning styles. I like to set challenging, thought-provoking tasks and always aim to make my student as confident as possible in their studies. I always ensure they have an explicit and thorough understanding of how their work will be assessed in examinations.

Mathematics Teacher. HOD of primary Mathematics




Feb 2014 - Present

Refiners Schools

I teach year six mathematics as a teacher. As the HOD, I lead, manage and develop the department and ensure it achieves the highest possible standard through regular trainings and appraisals and at the same time pass new information to increase the standard of mathematics teaching and learning process.

Math teacher, HOD




Jan 2014 - Present

Refiners Schools

I have taught year 4 ,5, and 6 mathematics at different years. I have been teaching class 6 for the last 2 years. I deliver planed math lessons organised in stages using various teaching methods and instructional materials both audio and visuals. I organise internal quiz's, and prepare the pupils for external quiz's. I generate indoor and outdoor math games and activities for all kinds of learners and give after school lessons. As the HOD, I pass important information to members of the department, and create platform for effective communication between school management and teachers, organise trainings for the department, supervise lessons and give counsel.