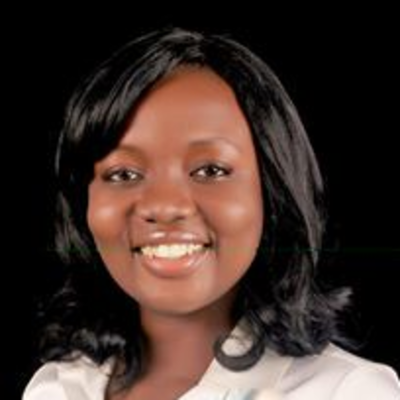 Omoyeni H.
Junior Secondary Math Tutor
Home tutor in Kosofe, Lagos
Junior Secondary Math Tutor - Learning from the best
As a private home tutor I have coached 5 students in junior secondary. Some of course were in British curriculum based schools and I have also volunteered at an intercity school and taught classroom students
I can confidently say that all my students have done really well. Math was an issue for some and i helped remove that barrier. They are on honours role in their schools and often invite me to awards as they attribute their mathematical success to my tutoring.
For home tutoring the major challenge was tailoring my teaching techniques and style to suit individual child. No child is the same and their learning needs and styles differ. So to overcome this challenge, I study them and determine which method to deploy for every single one of them. That way..they do not struggle to learn
I have had sensitive students who easily get emotional and are hard on themselves, quick fast learning ones who are eager to please and so many types but there is always a way to connect to every single one of them. I also always include the parents in the process as this helps a lot
I started out with a particular girl just at the start of her secondary education. She disliked math and wanted little to do with it. It's been 3 years now with her. In her first exam with me she had a perfect score of 60/60. After that she went on to excel every time in every exam...her lowest performance never goes below 54. She loves math now and wouldn't even want another tutor. She is really good now.
I also helped coach a boy in a crash lesson for two weeks as he struggled with some topics in school. He is very bright but his math grades had fallen. in just about 14 days or less we had covered intensely 80 percent of all previous topics and he was very confident in them. I will be getting feedback on his exams soon.
last but not least one of my student had repeatedly been on accolades in her school. I take her other subjects as well and she is one of the best in her class. I assist in assignments and project work but make sure she participates fully.
About
i am a graduate of computer engineering from the university of lagos, akoka. my schooling was characterized by excellent grades and my passion for mathematics. as a young student about to enter secondary school, i was helped to love the maths subject by my home tutor and went on to excel at it. my achievements include:
best jsce candidate in the whole of lagos state (1997) with a in mathematics.
winner of the much coveted chief awoniyi mathematics competition for ss students in a set of over 3oo students.
participant in the bournvita brain match competitions as well as national mathematics competitions across the country.
a1 in both mathematics and further maths in waec and neco exams (2000).
excellent sat scores in the 95% percentile
i was known as the 'maths girl' and i went on to excel in my chosen field as a software developer and technical expert.
i have a deep passion for helping people and i am an excellent communicator and teacher. i will help your child as i have done with others, to achieve more than they can imagine in this subject. i look forward to working with them .
Education
B.Sc Computer Engineering




Oct 2003 - Nov 2008

University of Lagos
Experience
Home tutor




Mar 2016 - Present

Home tutoring

-Study of various taught subjects using both classroom books, textbooks as well as the internet. Ensuring excellent grasp of topics based on scheme of term. -Supervision and guidance in assignments and project works to produce grade A materials at all times. Making sure the student understands the process and full participates in it. -Preparing the children for upcoming exams in school though intensive revisions and grooming. Ensuring that all weak areas are strengthened. -Career and educational guidance counselling where required to encourage focus and clarity of path chosen for future endeavors.