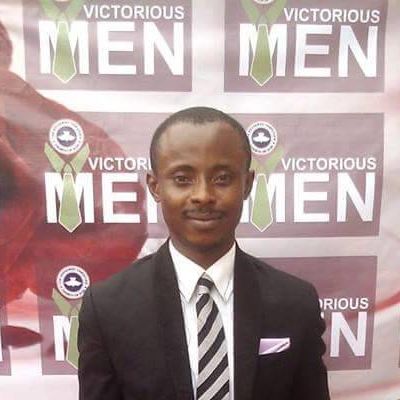 Oparaji E.
Senior Secondary School Biology Tutor
Home tutor in Kosofe, Lagos
I'm a biology teacher with over 5 years of experience.
Biology has always interested me since childhood. I've always found it fascinating, the workings of the human body and nature in general. its not a surprise that i now teach the subject. I teach biology from the heart and I have a track record of success preparing students for various examinations.
Knowing the basics is key, understanding the peripheral is integral in understanding the subject as a whole. Classification of living things,osmosis and diffusion, plant and animal cells. All these are basis before you start understanding the organ and system relationship in animals and plants.
There is also an aspect of biology that scares students, botany. That is anything that has to do with plants, I can teach that very well. I'll make the students understand the basis before delving into the core of the subject. I have been doing this for a very long time and I can say that nothing excites me more than seeing my students excel in their biology exam.
Oparaji E. also teaches
About
I am a graduate of botany from the University of Nigeria,Nsukka (UNN).
I've been teaching for more than 6 years and I have vast experience in my line of work. I can adapt to the demands of my clients,and can work under any form of pressure or circumstance. I ensure that my students get full understanding of the subject topic before the end of every session.
The joy i derive in teaching is to see my students excel in their exams and their chosen career path.
Education
B.Sc Botany




Aug 2008 - Sep 2012

University of Nigeria
Experience
Science teacher




Feb 2016 - Mar 2018

Kolad primary and secondary school

I teach students science related subjects, Mathematics,Basic Science P.H.E and computer as well.

Private Tutor




Aug 2015 - Present

Private Home Tutoring

I have taught students across various levels of learning, including Lower Primary, Upper Primary and Secondary students. I excellently teach primary students Maths, English and Science, using both the Nigerian curriculum and British curriculum. At the secondary level, I major in Sciences (including Physics, Chemistry and Biology). I have also taught IGCSE Biology and Chemistry. All my students have shown excellent performance in their academics especially because of my thorough and enlightening approach to learning

Prepclass Tutor




Feb 2015 - Present

Prepclass

I have taught students across various levels of learning, including Lower Primary, Upper Primary and Secondary students. I excellently teach primary students Maths, English and Science, using both the Nigerian curriculum and British curriculum. At the secondary level, I major in Sciences (including Physics, Chemistry and Biology). I have also taught IGCSE Biology and Chemistry. All my students have shown excellent performance in their academics especially because of my thorough and enlightening approach to learning