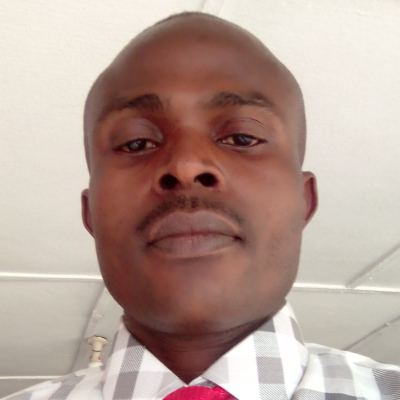 Kute S.
Senior Secondary School English Tutor
Home tutor in Lagos Mainland, Lagos
SECONDARY SCHOOL ENGLISH TUTOR WITH MORE THAN TEN YEARS EXPERIENCE.
Teaching English language at different levels of examinations and seeing the progress and success of my dear students in their use of English and in their examinations has been a source of joy to me. This is also an inducement for teaching painstakingly and selflessly for the past ten years now.
One reason for my success as a tutor of English Language is the understanding of the rudiments of English on one hand, and the knowledge of the problems of interference of mother tongue among second language users of English like Nigerians. The problems of bastardization of English, therefore, lie in inability to understand the Word Classes (Parts of Speech) of English, the Tenses of Verbs in English, the various rules and their exceptions, the contextual usage of vocabulary, among others. I usually start from the simple to the complex, from known to unknown.
The ability of a tutor to have a keen perception of a learner's challenges in order to know how to address them is another crucial quality of a good tutor. This has been put to good use, and it has proved to be effective in helping me identify the areas I need to help my students. To this end, before I start teaching a learner(young or old), I usually give both oral and written assessment test. This helps me to ascertain the level of understanding of the learner, and I tailor my teaching accordingly.
About
I am a professional teacher. I studied BA English from Lagos State University. I've been teaching the English Language (at both local and Int'l levels)for more than a decade now. Besides, i am a result oriented tutor who can sacrifice his comfort for good result.
Education
BA English Language




Sep 2003 - Aug 2008

Lagos State University

Certificate in Teaching Practice (TEFL)




Sep 2020 - Sep 2020

Alison Online Learning Centre
Experience
Tutor




Jan 2007 - Present

Private Tutoring

SAT, TOEFL, IELTS, GRE, GMAT Verbal Tutor

Tutor




Mar 2009 - Oct 2014

First New Generation Study Center

International Exam Verbal Instructor

Tutor




Jan 2007 - Jul 2009

Management Education and Training Limited

SAT, TOEFL, IELTS,GMAT, GRE verbal Tutor

Teacher




Feb 2000 - Nov 2006

Ikotun Comprehensive College

English and Literature- in-English Teacher