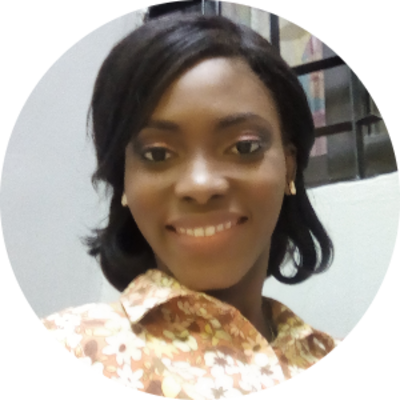 Ibukun A.
Upper Primary Math Tutor
Home tutor in Ikeja, Lagos
Upper Primary Maths Tutor with a difference
For over four years, I have taught pupils in the upper primary and prepared them for Mathematics and Quantitative exams for common entrance and various scholarship exams. 4 out of every 5 pupils have passed their exams in flying colours and are doing well in their various secondary schools as I keep in touch with them from time to time.
Over the years, I have realized that two major ways to get children to stop dreading this wonderful subject at this early stage is to constantly speak positive words to them while they are solving questions like, "You can do it. Just try. It's actually very simple. Try again. What other method can you use? You did it! Well done." The second is to seek ways to demystify mathematical concepts to everyday life or objects.
These two things, amongst other things (depending on the peculiarities of the child) I have done and still do and I have seen tremendous results which does not necessarily translate to the child getting a 100/100 but has definitely made a remarkable improvement in the understanding of mathematical concepts and boost the child's confidence. This, to me, is the core of learning.
Ibukun A. also teaches
About
A passionate and dedicated educator who seeks to deliver effective teaching using diverse contemporary approaches (e-learning/ instructional technology) to make concepts real and interesting to learners as well as to meet the dynamic demands of the educational system. I have had the experience of teaching children of different age-groups ranging from the Primary level to the Secondary level for eight (8) years. Teaching, to me, is more than an enterprise but an art I am very passionate about. My goal is to channel this passion and energy into the teaching of Chemistry and Mathematics using diverse approaches to make it real and interesting. I am a graduate of Chemistry Education from the University of Benin. I have participated in several training like the British Council'sTKT (Teaching Knowledge Tests) - Band 3 and Understanding Dyslexia: A Guide for Teachers which has equipped me to become a better educator.
Education
B.Sc Education




Feb 2011 - Feb 2015

University of Benin
Experience
English, Numeracy and Science Teacher




Sep 2017 - Present

Shebah School

The following were my roles/duties in Shebah School: • Creating lesson plans for English Language, Numeracy and Science subjects. • Exposing the students to various examination questions set by standard examination bodies/schools. • Assessing and evaluating pupils on the various topics learnt by the pupils. • Presenting a report every half term on pupils' progress and performance. • Identifying the areas of strength and weakness of each pupil during assessment. • Working with the pupils individually and collectively focusing on their areas of weaknesses and improving on their strengths. • Communicating pupils' progress to parents and proffers advice on how they can help their children improve. • Developing programmes and activities for the Reading/Literacy Club and other events/duties delegated by the school authority. • Delivering PowerPoint presentations on global issues and International dates. • Organizing in-house training for staff and colleagues. • Organizing STEM activities for pupils.

Chemistry Teacher




Apr 2018 - Present

The Mathematics Place

I prepare students for Science exams in Checkpoints. I also prepare students for Chemistry exams in WASSCE, JME, IGCSE and SAT.

Veteran Guest




Oct 2018 - Present

Toastmasters Club

I deliver unprepared speeches and actively participate in meetings.

Project Management Instructor




Feb 2016 - Present

The House That Wisdom Built Ministry

Delivering lectures on Project Management topics. Assessing students and giving feedback.