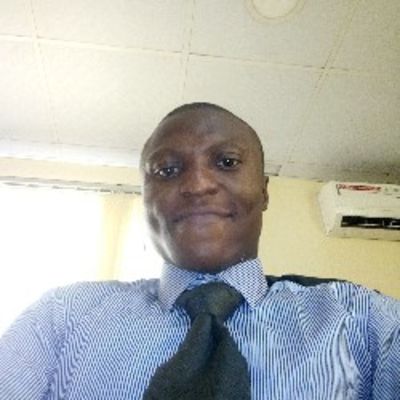 Ononobi J.
Common Entrance Math Tutor
Home tutor in Agege, Lagos
I often conduct an assessment with my students before I begin to plan the style of tutoring that best fits them. I make use of a dual method of demonstration and discussion, which is aimed at providing effective and meaningful tutorials.
I let my students attempt past questions, during which I observe their weaknesses and mistakes. Then I structure my lessons mostly on topics they don't understand.
I always ensure there is effective use of discussion and analysis between myself and my students, especially in areas that can best be understood with use of everyday life experience.
I am flexible, and my approach is quite subtle, but yet firm in executing my lessons. My techniques enable students' participation, which results in stimulating curiosity and broadens students' imagination and understanding.
Ononobi J. also teaches
About
I am a graduate of Library and Information Science from the University of Ilorin. I also have a Prograduate Diploma in Education.
During my service year, I taught at the Federal College of Education, Katsina. I have over 3 years experience as a secondary school math teacher in Lagos, during which over 50 of my students passed various school examinations. My approach to teaching mathematics has a proven record of success, owing to my considering math a way of thinking, allowing me to adopt real-world phenomena that better explains relationships and concepts.
In addition, I have great IT proficiency, with high personal principles, good moral codes which has always been beneficial to my students, in developing them both in moral and in learning.
I often employ a dual method of demonstration and discussion, with the use of everyday life experience in teaching. This broadens the students imagination and understanding.
Education
B.Sc Library and Information Science




Sep 2008 - Jun 2013

University of Ilorin
Experience
Supervisor




Jan 2018 - Aug 2018

Vidalista Ltd

Supervising farm works and operations Interview newly employed farm workers. Take stock of available farm equipment, machines and make recommendations for restocking. Keeping records of purchases, general expenses and daily farm activities. Negotiating with clients, scheduling and attending meetings with customers and investors at the head office.

Mathematics and Computer Teacher




Mar 2016 - Dec 2018

Henchas Success College

Conduct an assessment with my students before I begin to plan the style of tutoring that best fits them whilst preparing for the examination 2. Creating interesting lesson notes and drawing out interactive plans to carry out these lessons. 3 Created and maintained a serene and fun learning environment while also keeping the students occupied with learning enabling activities. 4. Gave out Classwork and Homework to assess the assimilation of the students while also correcting them if they err.