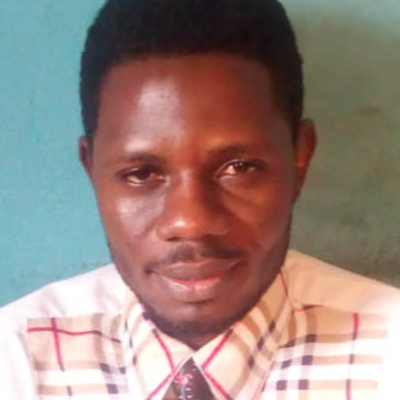 Omojola O.
Senior Secondary School Physics Tutor
Home tutor in Kosofe, Lagos
Senior Secondary School Physics Tutor with 5 years Experience and 12 Straight A's ex-students
Most students see Physics as an almighty subject that cannot be easily accessed due to its cumbersome formulas that the brain cannot store or process. They have these thoughts because they don't understand that there is a secret of ease behind every difficult subject and without unraveling these fundamental secrets to any student, the knowledge and understanding of Physics as a subject remains a serious problem.
This is the reason why I have had a keen interest in teaching Physics as a subject both in schools, tutorials and home lessons. My interest in the subject has brought out the giant called SUCCESS in my students. I have the techniques of teaching my students, having studied and understood the teaching technique to be employed for my individual students.
All these levels of expertise via experience and research earned one of my students 320 in 2018 Joint Admission and Matriculation Board which even got me extra pay (a dash) and recommendation from the parents. So hiring me as a tutor is hiring academic excellence for your child.
Omojola O. also teaches
About
I am a graduate of industrial chemistry from Ekiti state university.
I am currently teaching. I have taught students in different field of studies especially the science oriented ones both in schools, tutorials and home lessons. I have taught students from grange and greensprings schools in home lessons to mention a few. I am science inclined and very sound in all science subjects due to my five years of experience in both the schools, tutorials and home lessons that have taught, where i was able to understand the academic strengths and weaknesses of students and how to help them deal with their weaknesses and to make them understand things in deeper perspectives and this has helped my students to pass various school exams, national and international exams
My ability to impart knowledge into my students is my ultimate goal and source of motivation to my students even after I have brought out the best in them during and after my stay as their tutor.
Education
B.Sc Industrial Chemistry




Feb 2009 - Mar 2013

Ekiti State University, Ado Ekiti
Experience
Physics and further mathematics teacher




Apr 2014 - Dec 2017

Glasshouse college

I taught my students physics and further mathematics. I worked as a class teacher. I do mark their attendance, collate results in a broadsheet and report cards

Head teacher




Sep 2018 - Mar 2019

Next Level academy

As the head teacher, I give detail report of the school activities to the owner, collate attendance, Mark lesson notes and instruct the teachers based on the school owner's instruction.