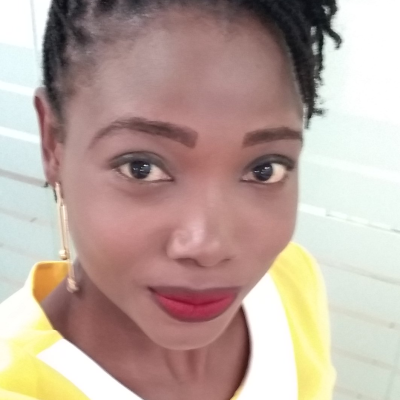 Oluwaseyi E.
Pre-Primary & Lower Primary Tutor
Home tutor in Kosofe, Lagos
Lower Primary Tutor with 4 years' experience
My primary objective as a pre primary and lower primary tutor is to provide a solid foundation in the target subject because it's of utmost importance in building a well-seasoned student. However, I usually take into consideration the needs of the tutee.
In my first meeting with both the parent and the tutee, I make it a point of duty to establish a pleasant, relaxed environment for the tutee without compromising the professionality of teaching. Then, I take note of the pupil's need in order of priority and also conduct a student SWOT analysis which aids in determining the best ways to assist the tutee to succeed in school.
In all my years of tutoring, I have always nurtured a joy of learning for younger children because I believe a great start is crucial for success in life endeavours. I usually introduce the subject topic in a fun and creative way and then proceed to dig deep into the course content. In addition, I create effective study programme that will fill in the loopholes of the tutee's reservoir of knowledge; this programme may include discussions, reading sessions and writing tasks depending on the number of hours allotted to tuition. But as exams approach, the programme of study changes to reviewing of past exam questions, and polishing of time management skills.
All in all, I try as much as I can to deliver outstanding teaching support to students that are entrusted to me and provide them the proper care and attention necessary to take them to great academic heights.
Oluwaseyi E. also teaches
About
I'm a smart graduate of Metallurgical and Materials Engineering from the Federal University of Technology Akure.
I have a great passion to see children grow and develop into self-reliant adults because I believe the world deserves such kinds of people. Consequently, I do the work necessary to tilt the odds by grooming children academically and morally in order to produce excellent scholars and leaders.
My strengths are in English, mathematics and science. However, I enjoy assisting children in the areas of computing and cultural studies. I'm someone who is consistently growing and taking time to learn continuously as it is a direct requirement of an educational expert.
Education
B.ENG Metallurgical and Materials Engineering




Nov 2008 - Feb 2013

Federal University of Technology, Akure
Experience
Product Replacement Officer




Jan 2017 - Present

CONSOL LIMITED _ FOR SAMSUNG ELECTRONICS WEST AFRICA

• Register and approve service requests for 24 AV and IT service centres across five West African countries (Benin, Côte d'Ivoire, Ghana, Nigeria, Senegal); • Track abnormal and long term pending requests and ensure repair completion time limit is not exceeded; • Handle escalations from front office customer service desk; • Update customer contacts and interactions with a CRM software; • Process replacement of Samsung consumer electronics where necessary; • Make outbound calls to customers to gather feedback on repair cost, service delivery and product satisfaction; • Follow-up on repair status at service centres; • Provide updates with back ordered parts delivery ETAs; • Analyze electronic fault trends; • Handle price depreciations and refunds; • Reduce replacement orders to maximize profit.

Junior Tax Intern




Oct 2015 - Mar 2016

SOUTHGATE CONSULTING LIMITED

• Answered queries by clients and employees; • Issued and maintained office facilities; • Procured goods, services, works and office supplies; • Coordinated repairs to office equipment (power generators, photocopiers, air conditioners etc.) • Prepared work schedule, employee payroll, employee appraisals and reports; • Compiled and vetted travel claims and other office expenses; • Prepared call memos, mails, and appointment diary; • Organized a filing system for confidential company documents; • Handled random office projects within the allocated time limit; • Computed VAT (Value Added Tax) and filed corresponding documents at Internal Revenue Service (IRS) stations; • Handled cash deposits, withdrawals, and selected internal and external account payments.

Basic Science Teacher




Sep 2014 - Jul 2015

GOVERNMENT SECONDARY SCHOOL

• Teach Basic Science in eight arms of Grade 9; • Facilitate Junior WASSC examination preparation classes; • Supervise the activities of the school music band.

Foundry and Metallurgy Intern




Jun 2012 - Oct 2012

FEDERAL INSTITUTE OF INDUSTRIAL RESEARCH OSHODI

• Engineering Materials Failure Analysis; • Metal casting operations and heat treatment; • Furnace design, operations and maintenance (Induction, Muffle, Rotary and Crucible Furnaces); • Mechanical testing (Tensile test, hardness test, percentage elongation etc.); • Research and Development.