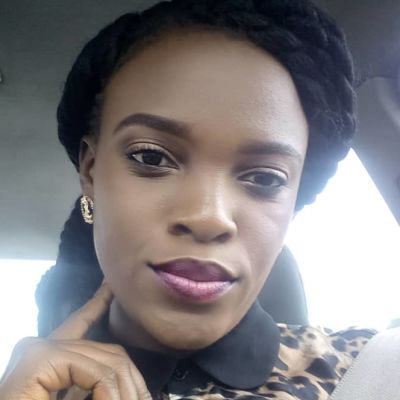 Jennifer O.
Jamb English Language Tutor
Home tutor in Jabi, Abuja
Jamb English Language Tutor with 3 years Experience and 2 straight A's ex- students
I enjoy preparing students for Jamb especially in English language. Its a wonderful experience for myself and the student. We both get to share ideas and explore the syllabus. In the past, I always assess my students performance on a weekly basis giving assessments and daily assignments. The assessments serve as a revision for the week's work. This helps to monitor their progress and ensure they are also doing their own by reading and testing their knowledge and understanding with the use of past question and worksheets.
I have a strict and friendly policy which they are introduced to at the beginning of the class. I inquire about their willingness to learn, earn their respect, attention and devotion as well as accountability.
My students' learning environment also plays a huge factor in their learning process. I request that parents be able to provide a place or space in their home where the student cannot be distracted and also avoid any distraction. I also involve the parents as well in their child's progress and lapses, for me, its a joint effort between myself, parent and child to achieve excellent results.
Jennifer O. also teaches
About
I have been tutoring both adults and kids for two years inisubjects such as literacy, numeracy, english, maths, social studies, civic education, physical health education, history, quantitative reasoning, verbal reasoning. I believe that teaching comes from a place of passion and patience where the tutor or teacher wants to ensure that his or her student excels which for me is one of the reasons i enjoy teaching. I dont believe in a particular style of teaching instead i believe there are more than one styles which can be applied depending on the characteristics of a client or student. Therefore, i enjoy bonding as well as creating a relationship with my students because this gives me an opportunity to not only teach them but also be a postive influence too. Thank you.
Education
B.Sc Adult Education




May 2010 - Sep 2015

University of Benin
Experience
Subject Teacher (Literacy)




May 2016 - May 2017

Agency For Mass Education

This agency was established by a directive of the Federal Government of Nigeria to provide literacy programmes to suit the economic, cultural, social and political needs of the illiterates (youths and adults) in their areas. Under this agency, I served as a literacy teacher. I was able to educate students of various ages both children and adults.

Private Tutor




Jul 2016 - Present

Prepclass Home Tutors

I have worked under the above stated agency as a private home tutor since 2016. I have since then taught several children on the Basics of English Language. I have prepared students for entrance examinations into secondary schools, I have helped students just basically keep track of their everyday school work.