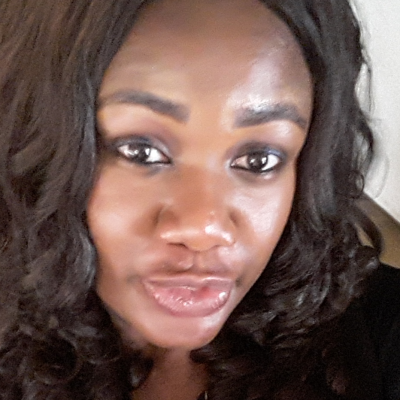 Patience E.
British Senior Secondary School Math Tutor
Home tutor in Kosofe, Lagos
British Senoir Secondary Maths Tutor
I'm a British senior secondary female Mathematics tutor whose first passion is child protection and child success. The dispensation of students we have now are not easy-to-cram steps or formulae in order to pass, like we had in much older dispensations.
The use of the 21st century aids has made teaching-learning a lot easier for the learner's understanding of whatever is being taught. You know what we say: "teaching can not be done, where learning has not taken place". Even though there may be disadvantages, a proper child supervision, parental and teacher's, can be done to achieve the child's success and goals. I mostly use these aids to operate during my teaching; not solely focused on them but deeply interested in consistently reaching out to learner's needs and making room for a conducive learning environment, the best way I can.
These are my primary foci as a teacher. With these, a few phobia in maths can be broken, and with working extra hard with the passion for teaching and impacting younger minds, many educational problems can be eradicated.
Patience E. also teaches
About
A Female Graduate of Mathematics, first and second degrees and a Mathematics teacher for Junior and Senior Secondary Schools, as well as exam classes. I also taught in schools such as Federal Government Academy, Suleja. Niger State, Estatport Schools, Gbagada, Lagos, Christ the King, International School, Atunrase, Gbagada, Lagos and so on.
I currently am an experienced private tutor and teacher. I create a friendly, interactive and lively environment for my students in classroom all the time to facilitate learning.
Education
B.Sc Mathematics




Sep 2005 - Jun 2009

Covenant University

Prof Education & Mathematics




Dec 2015 - Mar 2017

Federal College of Education. Akoka.
Experience
Senior Secondary Mathematic's teacher




Nov 2009 - Oct 2010

Federal Government Academy, Suleja

I taught SS1 and SS2 Mathematics and Further Mathematics

Mathematics and Further Mathematics Teacher for SS1 and SS2




Apr 2016 - Jun 2016

Estaport Schools

I was teaching SS1 and SS2 Mathematics and Further Mathematics

Mathematics teacher for SS1 Only




Sep 2017 - Dec 2017

Christ the King International

I handled the senior classes SS1, in Mathematics.

Maths Tutor




Jan 2011 - Present

Private tutor

I privately tutor clients from all sorts of schools around Gbagada/ Mainland and Island

Exams Administrator




Oct 2018 - Present

British Council, Lagos

Administer International exams, school exams and all sorts of exams for those who want to relocate or study in the UK, Invigilate exams, supervise Candidates, etc

Mathematics tutor




Jan 2011 - Present

Private tutor

I do private lessons for Mathematics, ensure thorough monitoring and supervision of the learner, ensure improvement and provision of learner's needs, etc