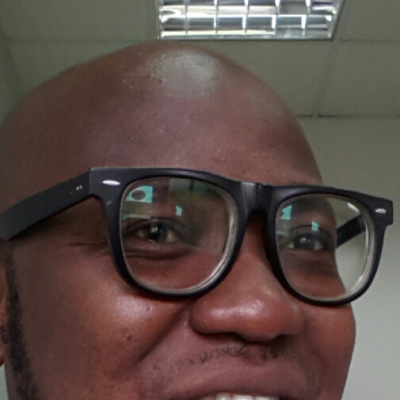 TUNDE A.
Common Entrance Math Tutor
Home tutor in Ojodu berger, Lagos
Common Entrance Math Tutor with over 10 years Experience and 30 Straight A's ex -students successfully prepared into various high schools and still doing well in their respective careers/schools .
My past experience as a tutor is not just teaching but also creating an academic friendly bond among my students. This enables them to have high level of interest towards learning, readiness and showing the right attitude. Most students at this level consider mathematics and quantitative boring, my job is not to complicate this fact but to help them recreate a positive thinking and approach to subjects like these by starting gradually from known to the unknown in a friendly and a little bit strict environment.
My success rate over the past 10 years preparing students for entrance exam is second to none and you can be rest assured, with me as a tutor in your home for this purpose, you have the best. Tutoring is not just a job for me but a way of life driven by passion to continually and successful transferring knowledge and seeking the academic development of the young Chaps.
About
I am a graduate of Electrical / Electronic Engineering, MBA Business Management, and an M.sc Electronic Physics, graduating at the top of my class at above 70%. I have over 8 years of Tutoring experience as a classroom teacher and home tutor. Over the years, I have successfully tutored students preparing for various exams and ensuring that they all do excellently well beyond their set targets.
Education
Administration




Apr 2013 - Aug 2015

University of Calabar, Calabar

M.Sc PHYSICS AND ELECTRONIC




Feb 2015 - Apr 2018

Cross River University of Technology
Experience
PRIMARY 5 MATHS AND CLASS TEACHER




Sep 2005 - Sep 2006

CITY PRIDE SCHOOL

My role was to prepare lesson note , make sure the students conduct them selves in proper and acceptable manner, prepare the students on subject areas like mathematics, quantitative reasoning , verbal reasoning, mental sum nd few other science related subjects. I am equally expected to be friendly,welcoming , while I also enforce discipline among my students.

YEAR 4 AND YEAR 5 MATHS TEACHER ( COMMON ENTRANCE CLASESS ) / YEAR 5 CLASS TEACHER




Sep 2006 - Sep 2007

LAURA STEPHENS SCHOOL

I prepare Mathematics lesson notes for both year 4 and year 5 clases,I prepare the students for commomn entrance examinations . I assign test , exams and evaluate the students as appropriate. I ensure adequate class ethics , make my students relax while I teach .

Home Tutor




Feb 2006 - Dec 2014

Assurance Tutors/ Freelance Home Teaching

I was assigned to teach in-home. I teach the students according to the client's wants, rules and regulations. I ensure I surpass the maximum academic set standard of clients to their amazement. I also take all Primary classes.