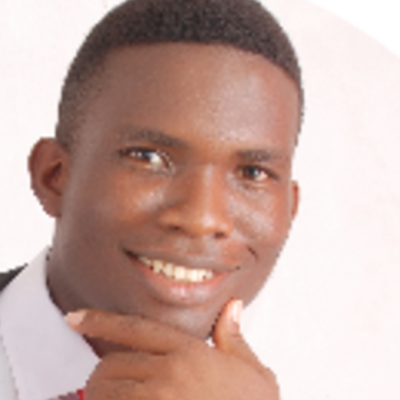 Nwatu I.
Junior Secondary Math Tutor
Home tutor in Awka South, Anambra
Junior Secondary Math Tutor with over 3 years Experience with Exceptional Preformances
I am highly enthusiastic about Science and Maths, and I endeavour to help my students feel the same fascination with these subjects as I do. It is also important to me that a student truly understands the concepts they are learning, as I find this is the best way to retain the information and apply it to solving problems. I particularly love that light bulb moment when a student understands a new concept! I take the time to acquaint myself with each student's learning style and level of ability so I can tailor my teaching style to their needs, and I focus on creating a comfortable atmosphere for my students to ask questions.
Nwatu I. also teaches
About
I am a Masters student at Nnamdi Azikiwe University pursuing a M.Eng in Food and Bioprocess Engineering. I studied Agric and Bioresources Engineering at FUTMINNA('15). I have spent time tutoring in schools and hope to be able to utilise the knowledge I gained from my academic and professional experiences to engage pupils and students in order to empower and enrich their experiences with various subjects. I have tutored many students in the past years, specifically for the SCIENCE, TECH and various mathematics courses. I really love translating difficult information into simpler analogies, and I love infusing creativity in my approach. I am a definite people person and I plan on utilising that in my future career. I participated and I am still participating in various public speaking organisations and competitions, therefore I really feel that my strength lies within my ability to communicate effectively and efficiently. Above all, I like to integrate little fun into my lessons and sessions to ensure that the learning process is both enjoyable and memorable.
Education
B.ENG Agricultural and Bioresources Engineering




Oct 2011 - Present

Federal University of Technology, Minna

M.Eng Agricultural and Bioresources Engineering




Oct 2018 - Present

Nnamdi Azikiwe University
Experience
Head Teacher Basic 5




Jan 2018 - Present

Great Seed Academy

1. Writing lesson plan and lesson note for approval. 2. Teaching the students according to the procedures in the approved lesson plan. 3. Coordinating Practical 4. Evaluating the Students to determine if the set objective in the lesson plan is achieved. 5. Evaluating the students through Continuous Assessment and Examination. 6. Evaluating the students through Continuous Assessment and Examination

Administrative Assistant




Apr 2016 - Apr 2017

National Agricultural Seed Council

Call and email screening Maintaining Calender , Scheduling and Correspondence Typing and data entry Research Analysis and Project Management Writing reports and document preparation.