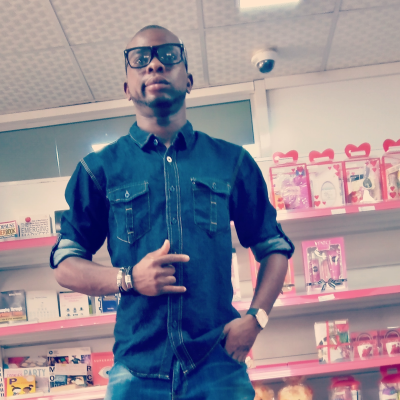 Gbolahan A.
American Pre-Primary & Lower Primary General Tutor
Home tutor in Lagos Island, Lagos
A Pre-Primary General Lower Tutor with 6 years experience
Over the years I have imparted knowledge and understanding in the lives of many pupils both in the Nursery and Primary sections. I have used my skills and techniques to considerably effect to aid easy learning of the pupils in both the Nursery and Primary sections. It was not an easy ride as it seems to be because I often faced difficulty in trying to make the pupils read and write effectively and efficiently. I have taught up to 13 Pupils over the years and these Pupils have gained considerably.
These Pupils could now identify objects, spell words correctly, pronounce words, read and write effectively. Amongst all the Pupils it was one that really did justice to my teachings because he had the best result by having all A-stars in all his subjects. This was one of the most astonishing achievements I have ever had as a tutor for the past six years. With this my goal to instill knowledge in the lives of the pupils will not die and I will continue to help more and more pupils attain effectiveness in their work.
Gbolahan A. also teaches
About
I am a professional tutor with five years working experience in the teaching line.
I have worked in different schools and I have a wide range of techniques to promote an organization to it's greatest heights.
Education
B.Sc Economics




Sep 2006 - Aug 2010

Crescent University, Abeokuta
Experience
Class Teacher




Sep 2014 - Aug 2015

Waslat International School

Taught students in the Primary level I assessed my students to discover their strengths and weaknesses I adapt my lesson plans to suit the tutees learning style I ensure that the recommended curriculum is being used whilst teaching my students I assign homework, tasks after lessons have been completed I conduct revision of lessons before examination or tests begin.

Class Teacher




Aug 2015 - Jul 2016

Ekoakete School

1. Conduct an assessment with my students before I begin to plan the style of tutoring that best fits them whilst preparing for the examination 2. Creating interesting lesson notes and drawing out interactive plans to carry out these lessons. 3 Created and maintained a serene and fun learning environment while also keeping the students occupied with learning enabling activities. 4. Gave out Classwork and Homework to assess the assimilation of the students while also correcting them if they err. 5.Prepare and give out junior waec exam and test questions based on the curriculum and what has being taught.