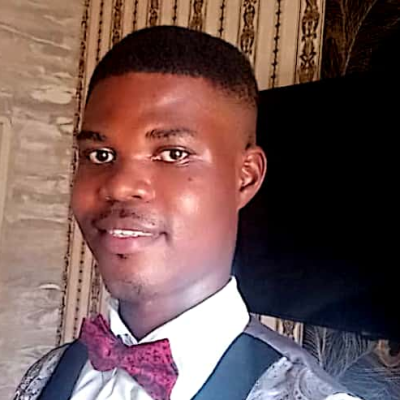 Adebisi G.
American Junior Secondary History Tutor
Home tutor in Ibeju-Lekki, Lagos
American Junior Secondary History Tutor with 4 years Experience and 9 Straight A's ex-students
I have been an American history tutor for the past 4 years at the Junior Secondary School level.
I engage students in the study of history impacting knowledge and skills needed to develop writing skills, critical thinking skills, and analytical research skills, teaching them about societal histories and events. I have thought and prepared students for Local and International Examination whose performance are quite outstanding and excellent. I was able to achieve this through the use of relevant intructional materials and teaching method relevant for the topic. I assess my students by engaing the in challenges within themselves.
My interest in teaching history is to awaken its consciousness in the society and broaden knowledge of societal norms, values relevant to the development of any society. It's also a thing of joy seeing my students in every academics field making waves and outstanding their peers.
However, I have always been able to achieve my set objectives and goals for every topic I teach.
Adebisi G. also teaches
About
I am a graduate of History Education from Adekunle Ajasin University.
I have 4years impacting and productive experience of private tutoring and teaching in Handwriting, Mathematics, IHistory, English Language, SAT, IELTS and Creative Arts. I have successfully thought several students who have won several international quiz, competition and have outstanding points in their examinations.
My major strength is profound in impacting knowledge and building students skills related to my subject area where students eventually become successful in their academic careers.
Education
B.Ed Education




Feb 2009 - Dec 2014

Adekunle Ajasin University
Experience
Government Teacher




Sep 2018 - Dec 2018

Zino Group of School

Ability to generate enthusiasm in the classroom by creating a stimulating learning environment. Keen to progress and eager to learn. Encouraging students to do better so that they can achieve their potential. Able to inspire students. Can make a personal connection individually with students. Possessing a good sense of humour. Resourceful and positive when solving problems.

Class teacher




Sep 2016 - Jul 2018

Eagles Comprehensive Schools

I was able to inculcate knowledge, discipline, and ethics on pupils. I was able to change the handwriting of all my pupils into Nelson Style handwriting- a causive family handwriting. I was able to inculcate table manners, time manners, and speaking habit to my pupils. I thought Literacy, Social Studies, History, Civic Education, Art and Craftworks. I was able to manage the class effectively and able to make learning much easier through effective use of teaching and learning materials. I categorized my pupils into the learning domain they belong; the affective, cognitive and psychomotor domains.

History, IELTS and English SAT Tutor




Jan 2018 - Present

Unique Tutorials

Designed and implemented SAT study plans for individual students in consultation with parents and colleagues. Contributed to the development and updating SAT preparation materials on a regular basis. I'm usually referred to as a 'Guru' in IELTS as I produced students with IELTS score of up to 8.5 Analyzed individual student weaknesses to develop specific learning strategy goals. Tutored 6th-12th grade students to higher levels of achievement for the SAT, English, history, AP economics Maintained CRM database of all interactions with students and parents, scheduled appointments Communicated with parents regarding students' progress, unsold additional tutoring services.