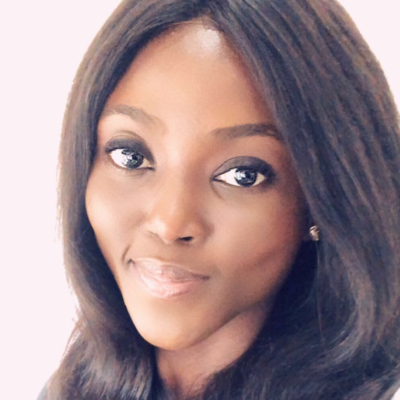 Miss M.
Upper Primary English Tutor
Home tutor in Lagos Island, Lagos
Upper Primary English Tutor with 4 years Experience.
I have taught about, slightly over 40 students in Upper Primary School English and It has been an educating and amazing experience.
A particular student stood out in my teaching experience. I will call her Amaka, she stood out because despite being an incredibly brilliant girl she had some kind of difficulty making an A-Star in English Language, and when her parents contacted me and I met her(Amaka) after having a couple of learning sessions with her I discovered she's an incredibly smart girl and the issue she was having was in the method of teaching which her previous Teachers and Tutors adopted in teaching her. Amaka needed patience, the words needed to be broken down for her to understand them and she needed frequent lessons and practicals to assess how well she was doing; I did all of the above mentioned things and at the end of the school term of that Session she made an A-Star in English.
Teaching Upper Primary Students English has been pretty educating and not really challenging, every Child is unique and the goal is to find the method that works for the Child you are teaching, this has worked well over the years and my students always make great and amazing grades at the end of the term.
About
I have a degree in Mass communication from Imo State University.
I have about four years post NYSC experience working as a Teacher and Tutor. I teach English Language, Lit-in-English, and other Art related subjects. I love impacting knowledge and I have been able to aid kids pass various exams and have better understanding of subjects which they are struggling with. I am a very patient person, I have an outgoing, friendly and confident personality. I am smart, intelligent and efficient. I have good inter-personal skill, I relate well with people and I am also flexible.
Education
B.Sc Mass Communication




Oct 2010 - Nov 2014

Imo State University
Experience
Head English Language and Lit-in-English Teacher




Nov 2015 - Nov 2016

Community Secondary School Bumoundi

Adequately taught English Language and Lit-in-English to class S.S.S 1-3. Helped the students prepare for as well as write the WAEC exams. Taught the students topic for a debate competition which the school won.

Pre-Primary and Lower Primary Tutor




Jan 2016 - Present

Private tutoring

I provide an optimum mental learning environment for every child I teach. I achieve this by different processes of which one of them is by defining each child and letting them know they can succeed. I identify the weak areas in any child's learning ability, develop ways of tackling them thereby creating solutions to academic challenges. I am deliberate about improving my learner's capacity.