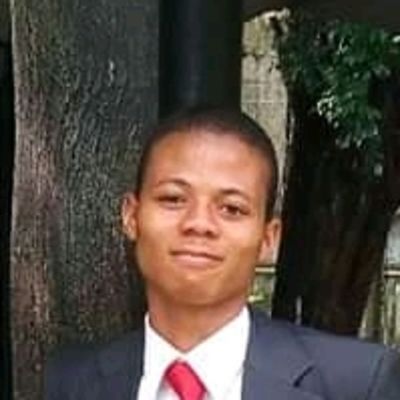 Olajide D.
Upper Primary English Tutor
Home tutor in Yaba, Lagos
Upper Primary English Tutor with over 5 years Experience
Please explain your activity as a tutor/teacher in the past. (ii). Include your past achievement, interest and duration of teaching this particular subject. (iii). Please note that clients/learners would see this in your tutor profile. (iv). Try to be as descriptive as possible with relevant details. (v). Please do not repeat the same entry if you are submitting for multiple subjects otherwise it won't be approved. (vi). Minimum of 150 words. (vii). Please don't write about your education, you already wrote about that in your bio (viii). Write more about the subject of interest. Your interest in teaching that subject/exams, your achievements about them in the past. (ix). Please don't write your name, you already wrote about that in your bio (x). Please don't use shorthand, e.g( "u are hiring the best "), type in full and proper text. (xi). Please use proper vocabulary, punctuations and appropriate use of capital letters
About
I graduated from the University of Lagos, where i studied Accounting.
I have taught Accounting and Commerce both privately and in various schools for three (3) years, and the experiences I have gathered through these three (3) years have made it possible for me to be able to help students enjoy and acquire accurate knownledge and understanding of accounting and commerce and because of these, they are able to perform excellently in their West African Senior School Certificate Examination (WASSCE) and their Unified Tertiary Matriculation Examination (UTME).
Students enjoy my sessions because I am approachable, modest and disciplined, in other words, they feel comfortable to ask whatever questions they may have without fear of being intimidated or looked down on, and the relaxed atmosphere this creates makes the sessions interactive and beneficial to their academic growth and development.
Education
B.Sc Accountancy




Sep 2014 - Oct 2018

University of Lagos
Experience
Accounting teacher




Nov 2016 - Oct 2017

Grandpa's coaching school

Teaching financial accounting and commerce

Accounting and Commerce Teacher




Dec 2017 - Mar 2019

Dee Tutors

I taught SS1 to SS3 classes, as well as the GCE and JAMB classes. I thought them two subjects which are commerce and financial accounting.

Office Assistant




Jun 2016 - Oct 2002

Faculty of Law, University of Lagos

I helped with the proper arrangement and sorting of files in the office, I also help to facilitate the timely dispatch of internal memos.

Intern




Oct 2017 - Dec 2017

Veggie Victory

I was helping with marketing and following up on leads, turning to potential customers, converting them to customers and getting them to become regular customers.

Gona Agent/ Marketer




Dec 2018 - Mar 2019

Gona

I introduced people to a mobile payment application called GONA, it was designed basically for making payment on buses and solving the problem passengers do have with getting their balance when they board the buses. I persuade them to use the application, and i also educate them on how to use it, as it was a new innovation which was not popular among passengers who board the buses.