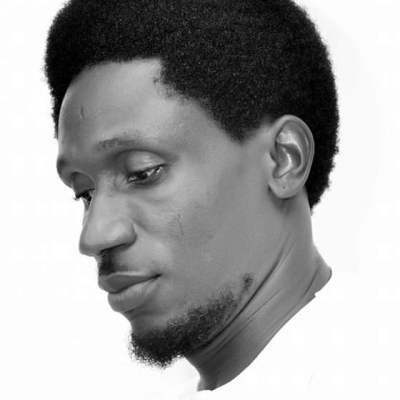 Joseph A.
Basic Music test Tutor
Home tutor in Ibeju-Lekki, Lagos
Music Tutor/Producer with over 6 years Experience
I am a Music tutor/director, I've worked with churches, schools and other musical organizations. Some of my responsibilities are;
to plan individual lessons and overall schemes of work for my pupils.
teach individual and/or group lessons lasting from 15 minutes to an hour, usually incorporating elements of general musicianship, such as ear training and theory, as well as instrumental technique and interpretation
arrange lesson schedules
develop my knowledge of materials and repertoire for students at different stages of their musical development
communicate with parents about their child's lessons and progress
arrange performance opportunities for my pupils, such as concerts for friends and relatives
prepare pupils for performances, auditions and festivals
support students in their use of music technology by keeping up to date with major software tools and making use of recording and other technology.
In addition i posses the following skills:
Musical and teaching ability
Willingness to try new directions and be flexible
About
I'm a Music tutor, I obtained my diploma in music designing/production from Doxa Music Institute.
I've taught over ten private music students ranging in age from five years above, and also in school organizations.
Prepare individual lesson plans for each student and group according to their ability.
Prepare and assigned homework appropriate to work completed per lesson.
Education
BA Business Administration




Apr 2016 - Present

National Open University of Nigeria
Experience
Music Instructor




Jan 2018 - Present

Jessville International School

Music Director/Instructor

Music Instructor




Feb 2018 - Present

Dreamland School

Music Director/Instructor

Music Instructor




Jun 2017 - Sep 2017

Chord 5 House of Music and Art

Music Director/Instructor

Music instructor




Oct 2018 - Present

Shandy Hall School

I Directed the Music Department

Music Instructor




Jun 2018 - Present

Inspiration Hall School

I Directed the Music Department

Associate Music Instructor




Mar 2018 - Jun 2017

Russell International School

I Directed Vocals

Creative Director




Apr 2017 - Present

Loudwave Creativity Region

General advisory services/Managing Director

Music Instructor




Mar 2019 - Present

Overcommers Height School

Music Instruction and general advisory services on music department

Music Instructor




Jul 2018 - Jan 2019

Modern Leaders Academy

Music Instruction and general advisory services on music department.

Music Instructor




Mar 2019 - Present

De-Pearash Academy

Music Instruction and general advisory services on music department.

Music Instructor




Feb 2018 - Nov 2018

Peesaxo World Of Concepts

Music Instruction