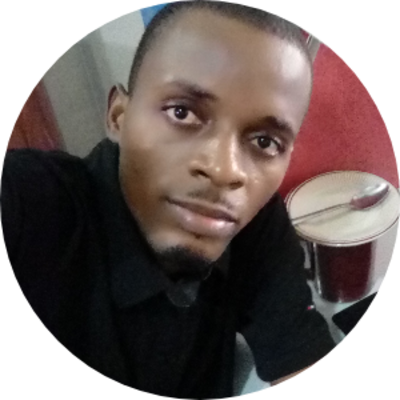 Akpan I.
Senior Secondary School Chemistry Tutor
Home tutor in Lagos Mainland, Lagos
Senior Secondary Chemistry Tutor
Responsible Chemistry Teacher with excellent communication skills demonstrated by 9 years of teaching experience. Motivated enthusiastic educator fosters a cohesive student learning atmosphere.
Proven results in delivering excellent curriculum management and achievement to students' of varying backgrounds while motivating educational success. Collaborative leadership qualities which support goal oriented environments and opportunity.
These are some of the approaches I have used in the course of tutoring:
i. Demonstrate solid knowledge and understanding of the content matter
ii. Establish, communicate and demand high expectations for student learning and quality of work
iii. Use a multitude of instructional strategies and activities that are academically rigorous and highly engaging
iv. Execute detailed lesson plans mapped to a year-long academic plan to address learning needs
v. Take full responsibility for student failure and constantly working to respond to the students' learning needs
vi. Created interesting course plans to meet academic intellectual and social needs of students
vii. Established and enforced rules for behavior and procedures for maintaining order among a class of 18 students
viii. Developed administered and corrected tests and quizzes in a timely manner
ix. Built relationships with students that demonstrate an open concern and a sense of responsibility for students' academic and personal growth
x. Designed lesson plans focused on age and lab skill development standards
About
I hold a bachelor's degree in chemistry from the University of Uyo, Akwa-Ibom state. A member of chemical society of Nigeria, American chemical society 2013 and also British International safety organisation.
I have had previous experience on taking tutorials during my undergraduate days on mathematics and chemistry course for 100 and 200 level students on advanced mathematics courses on calculus which gave an award of service in my department for success achieved on the outcome performance. I have also had a year experience as a chemistry and mathematics teacher during my service year and combined with high depth of practical knowledge in chemistry.
I am passionate about imparting knowledge through my acquired skills enabling optimum performance.
Education
B.Sc Chemistry




Dec 2012 - Feb 2017

University of Uyo
Experience
Chemistry and Mathematics Teacher




May 2017 - Apr 2018

God's pillar College

Preparation of class note for teaching Conducting chemistry laboratory practicals Preparation of result report sheet Conducting exams, marking, recording of continuous assessment and examination

Mathematics and chemistry tutorials




Jun 2014 - Dec 2016

University of Uyo

Conducting tutorials for undergraduates in calculus and also chemistry

Quality control intern (chemistry lab)




Sep 2015 - Dec 2015

Glaxosmithkline Nigeria Plc

Performed efficient and world-class physical and chemical analytical evaluation of all finished product, raw and intermediate materials to reflect their true quality integrity in accordance with GSK and other international compendia (USP, BP., etc). Implemented all EH&S directives on the use of work environment, tools, materials and products to ensure safety at workplace. Ensured only wholesome chemicals/reagent are prepared and used for analysis. Preparation, standardisation and documentation of volumetric solution and other analytical reagents to ensure testing accuracy and reliability. Ensured the adherence to Good Laboratory Practice (GLP) in order to maintain world-class laboratory operations.

Call center agent




Nov 2018 - Jan 2019

Outcess solution limited

Making large numbers of outbound calls Resolving clients service queries Customer data entry using CRM software package