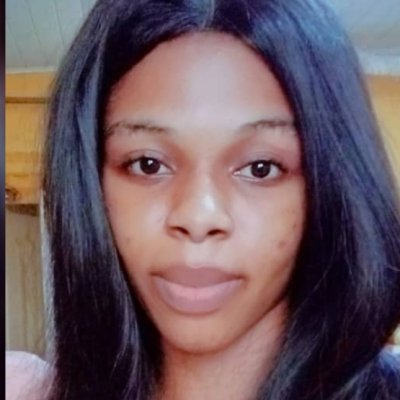 Testimony N.
Junior Secondary Science Tutor
Home tutor in Ifako-Ijaiye, Lagos
Experienced Home Tutor
Improving grades, passing exams, reducing stress, and improving the confidence of students.
Helping the students get on a retest after failing the original test after one meeting.
Adapted teaching methods and materials to meet students varying needs, interests, and learning styles.
Using positive reinforcements to engage students and promote higher-level thinking.
Evaluating and recording the student's progress in the subject as well as in their behavior.
Engaging with students in a friendly and professional manner requesting information about the course, activity, and/or specific content, so they can quickly serve the student's needs.
Responding to student questions in a positive, supportive manner, giving as detailed explanations as possible.
Showing evidence of adapting and differentiated instruction for all students and a classroom forum for holistic growth.
Introduced improved study habits and set study schedules for upcoming examinations.
Identified students difficulties in one-on-one and small-group sessions and helped them to master technical concepts and information, improve their grades, and grow in academic confidence.
Testimony N. also teaches
About
I experienced great success at school due to amazing and unforgettable teachers. This is the foundation of my commitment to helping out my students, whatever their abilities may be. Currently, I am running an online course in Philosophy and Critical Thinking, I have been tutoring and teaching for 4 years now in various settings – tutoring small and large groups, private individual tutoring, and teaching in rural, and urban classroom and homes. My goal is to impact knowledge into every student under my care, and ensure that this knowledge is permanent in them even after my time as their Tutor.
Education
B.Sc Library and Information Science




Sep 2017 - Present

Tai Solarin University of Education
Experience
Primary school class Teacher




Sep 2013 - Aug 2017

Little drops children school

As a class teacher, I organize the classroom as well as learning resources, to develop a positive learning atmosphere. I plan, prepare and present lessons, I also assess and record the progress of my students, and prepare them for national tests. And I try as much as possible to cater to the needs of the entire ability range within classes.

Child care worker




Mar 2018 - Jan 2019

Rising stars Creche

As a child care worker, I supervised and monitored the safety of children in my care, I organized activities that allow children to learn about the world and explore interests. I developed schedules and routines to ensure that children have enough physical activity, rest, and playtime. I also kept records of children's progress, routines, and interest.