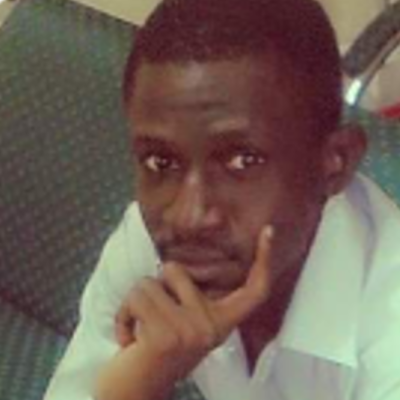 VICTOR F.
Upper Primary Math Tutor
Home tutor in Port Harcourt, Rivers
About
I am a graduate of electrical and electronic engineering from Akwa Ibom University.
I Have experience working experience as a lesson teacher in the areas of Mathematics, Further Mathematics, Computer Science, Data Processing, Computer Programming, Engineering Mathematics And Computer Network.
Imparting knowledge is what I have.
Education
B.ENG Electrical / Electronic Engineering




Feb 2012 - Mar 2017

Akwa Ibom State University
Experience
Mathematics Teacher/IT Personnel




May 2017 - Apr 2018

Government Day Secondary School

1. Taught mathematics and data processing in the senior secondary classes. 2. Installation of windows operating system to the new school computers. 3. Teach the general staffs to use desktop programs such as Microsoft office and other office software. 4. Assist the teacher and students with the installation, configuration and ongoing usability of system hardware and software.

Computer Teacher




May 2018 - Jul 2018

Paradise Comprehensive Secondary School

• Taught computer science for junior secondary classes and data processing in the senior secondary classes. • Installation of windows operating system to the new school computers. • Teach the general staffs to use desktop programmes such as Microsoft office and other office software. • Assist the teacher and students with the installation, configuration and ongoing usability of system hardware and software.

PHP Web Developer/Software Trainer




May 2018 - Present

CodeSpace Technology Company

1. Teach the students to use various computer languages and specialist applications. 2. Integration of user-facing elements developed by front-end developers. 3. Build efficient, reusable and testable PHP modules. 4. Solve complex performance problems and architectural challenges. 5. Integration of data storage solution.

Network Technician (Intern)




Oct 2015 - Apr 2016

Chevron Nigeria Limited

1. Designing of CAT5 & CAT6 Ethernet cables (LAN cables) and set up computer for new user. 2. Assists with basic troubleshooting, backup and archiving. 3. Helps install and improve computer software and network equipment. 4. Troubleshooting communication problem with the system and telephone (Most were CISCO VoIP Phones).

Web developer/UI designer (Intern)




Mar 2017 - May 2017

Olotu Square Technology Company

1. Creating website that are user-friendly, effective and appealing. 2. Developing skills and expertise software/programming language such as HTML and JavaScript. 3. Keeping up to date with recent technological and software development. 4. Domain registration and updating of web site

ICT Support




Oct 2018 - Present

DEL Waste Management Company

1. Solve complex performance problems and architectural challenges. 2. Integration of data storage solution. 3. Install and Configure computer hardware operating systems and applications. 4. Troubleshoot system and network problems, diagnosing and solving hardware or software faults replace parts as required. 5. Provide support, including procedural documentation and relevant reports. 6. Set up new users' accounts and profiles and deal with password issues.