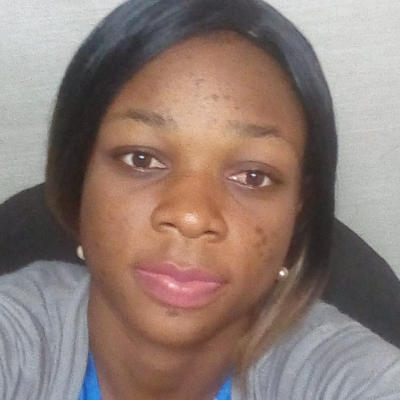 Gift E.
Upper Primary English Tutor
Home tutor in Ikeja, Lagos
About
I am a graduate of English and Literary Studies from the University of Calabar, Calabar.
I have over 4 years of experience as a private tutor, class/subject teacher and summer lesson coach in English Language and Literature in English. I live in Lagos where I've been able to tutor over 90 students in classes ranging from JSS 1 to SSS 3, preparing them for various internal and external examinations. I have also tutored private students for entrance examinations into Command Secondary Schools.
My passion for teaching is my major motivation and I feel satisfied with results evidenced by students' performance.
Education
BA English and Literary Studies




Oct 2011 - Dec 2015

University of Calabar, Calabar
Experience
English Language and Literature in English Teacher




May 2017 - Apr 2018

Evangel Secondary School

I try to not just impart educational knowledge, but to also transmit values, foster empathy and establish relationships of contention while grooming their social skills around their family and peers. Every child has his or her learning pace and as their teacher this is what I try to discover first in order to help them achieve more; I am an educator who is passionate about students' success, learning and innovation. Over time I have learned that students taught with hands-on activities retain the knowledge for a longer period of time than those taught in a passive environment. I have been able to promote developmental skills through reading and story telling, conduct skill evaluation and recommendations for each student.

English Language Teacher




Jul 2018 - Aug 2019

Academia Tutors

I help students improve in English language as a school subject. I am a teacher and I have taught students in nursery, primary, junior and senior secondary schools. I have helped tutor pupils into understanding English language and achieving excellent or very good grades in English language. English language is a general language. Pupils need the knowledge of English language to be able to survive and interact with people from various tribes in the world. I am here to help them be better at English language and improve their communication skills. Good knowledge of English language gives them the confidence to be able to speak and reach out to people wherever they find themselves in the society at large. English is also a compulsory subject that must be learnt and applied in everyday life. It is also a very important part of the Nigerian education curriculum.