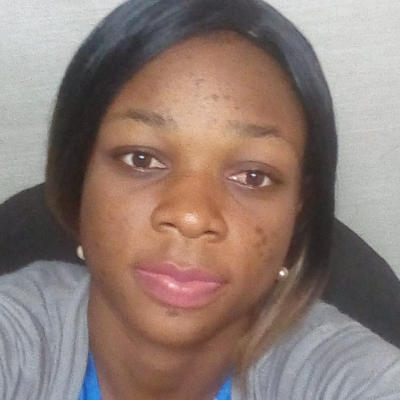 Gift E.
Upper Primary English Tutor
Home tutor in Ikeja, Lagos
Upper Primary English Tutor with 5 years experience and over 30 Straight A's ex students.
I have taught English Language for over 5 years, both as a private tutor, class teacher and summer coach, preparing students for common entrance examinations and promotional exams, as well as helping students improve on their vocabulary and grammatical construction.
English Language is a Universal Language and a firm grasps of it can increase a student's chance of understanding and doing well in other subjects. However, it has been observed that proper understanding and use of the Language is limited, leading to frequent grammatical errors and misuse.
It has been my passionate desire that this Language which has come to stay, is understood and used properly by those I come in contact with. So with dedication and patience, I impart my knowledge to the future generation, while continually building my skills and increasing my knowledge, because I believe no knowledge is ever lost and life presents an opportunity to learn everyday.
About
I am a graduate of English and Literary Studies from the University of Calabar, Calabar.
I have over 4 years of experience as a private tutor, class/subject teacher and summer lesson coach in English Language and Literature in English. I live in Lagos where I've been able to tutor over 90 students in classes ranging from JSS 1 to SSS 3, preparing them for various internal and external examinations. I have also tutored private students for entrance examinations into Command Secondary Schools.
My passion for teaching is my major motivation and I feel satisfied with results evidenced by students' performance.
Education
BA English and Literary Studies




Oct 2011 - Dec 2015

University of Calabar, Calabar
Experience
English Language and Literature in English Teacher




May 2017 - Apr 2018

Evangel Secondary School

I was responsible for preparing lesson plans and notes according to the curriculum for JSS 1 to SSS 2. I was also responsible for teaching the subjects and assessing students' performance via assignments, tests and examinations.

English Language Teacher




Jul 2018 - Aug 2019

Academia Tutors

I was responsible for summer coaching for students in JSS 1 to SSS 2, preparing them for entrance into new classes.