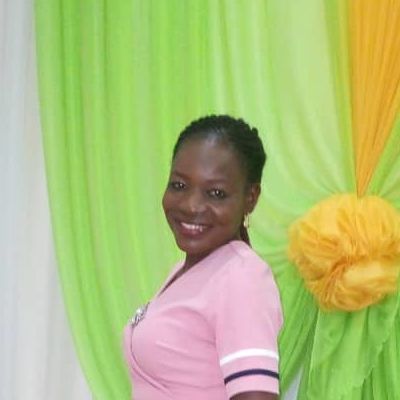 Agwu F.
British Upper Primary Math Tutor
Home tutor in Ikeja, Lagos
British Upper Primary Tutor with over 6 years Teaching Experience
My method of teaching mathematics is student friendly.'Student friendly' means presenting a topic in a manner that will be appealing to the students and makes them to have fun and participate actively in the class activities without a teacher compelling them to do so. Having been in this career for years, I have come to realize that a lot of intelligent students have phobia for mathematics and as such, they don't pay attention when it comes to mathematics lessons. I have been able to help a lot of my students to like mathematics and their performances have improved.
My approach to tutoring is from simple to complex, I teach from what they already know to what they don't know.I have been able me to inculcate confidence on my students to believe that they can understand the complex theories and solve problems since they understood the simple theories .
To achieve success in mathematics coaching, It needs a lot of problem solving and also involving the students to be active participant in the whole exercise. I engage my students in my friendly but focused way of tutoring and they are happy. Constant practice is key in becoming the best student in mathematics and my student knows this secret and practice it. We solve problems that they find challenging and every student is carried along.
Agwu F. also teaches
About
I am an educationist and have passsion in teaching and making profound impact on my students.I have both N.C.E and B.ED in Accountancy from University of Nigeria Nsukka and Alvan Ikoku college of Education respectively.
I have over 6 years teaching experience ranging from pre primary,lower primary up to secondary level.I have 7 years of productive teaching experience working as a private tutor in the areas of mathematics, English language and sciences. I live in Lagos where I have been able to coach over 50 students to pass various school exams and also became confidence on their abilities.
Frankly speaking all my students are fond of me because of the way and manner I teach them.
Education
B.Sc Education & Accountancy




Sep 2000 - Dec 2004

University of Nigeria
Experience
Class teacher




Apr 2007 - Dec 2000

Heyday school Festac town

I taught nursery pupils. I coordinated all the curriculum and non-curriculum activities in the classroom, I coordinated the assemblies, I was responsible for the students ' general welfare, I connected with the school authorities and the parents to better maximize the children's talents, I gave them classroom activities to keep them engaged. I taught them how to read simple texts, their alphabets, how to write and also how to count.

Class teacher




Jan 2016 - Dec 2018

Purple gate school

At Purple Gate School, I taught students in Primary 2. I did this with the aid of a detailed lesson plan/note which was written in accordance with the school's approved curriculum. I issued tests and assignments to help the assimilation of what was taught to them. During our Reading sessions, I challenged them to read to the whole class one after the other. The essence of this was to inculcate the habit of reading in them from an early age. I gave feedback to parents so they could know how their children were faring in the classroom.