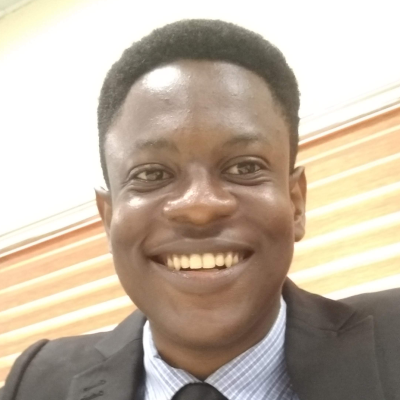 Nnamdi T.
Junior Secondary Math Tutor
Home tutor in Kosofe, Lagos
Junior Secondary Math Tutor with overall proven excellent results in Math and related subjects
I have taught students preparing for external exams and recorded 100% pass rate. I employ very practical skills in teaching Math such as the use of inanimate objects to perform simple illustrations. I ensure the students understand the concept of Math rather than cramming the formulas. I teach them to solve Math problems without reliance on calculators and number tables hence they can confidently tackle Math problems in two or more different ways.
I also have a great understanding of English language and this enables me teach students how to decode word problems in Math. I also show them the various applications of what they learn such as planning and calculating savings from their pocket money. These enable them to put these concepts into perspective and appreciate the subject even more.
In addition to my ability to teach Math, I can also inspire confidence and drive. My students always end up inspired to do exceedingly well in their academics. I have a penchant for chipping in certain established principles that aid success in life, including hardwork, respect, consistency and focus.
I deliver more than money's worth!
Nnamdi T. also teaches
About
I am a graduate of Structural Engineering from the Federal University of Technology, Owerri.
I have 2yrs working experience and currently work as a Supply Chain Analyst with a multinational in Nigeria. I enjoy teaching analytical subjects like Mathematics.
My skills in mapping solutions for challenges are relevant to imparting knowledge in subject areas where students may have deficiencies and need drastic improvement.
My teaching style is wholistic as i believe people learn in several ways and the sum total of all the learning experiences make the complete knowledge. Hence i teach with several illustrations and practical activities that students can relate with.
Education
B.ENG Civil Engineering




Nov 2011 - Dec 2016

Federal University of Technology, Owerri