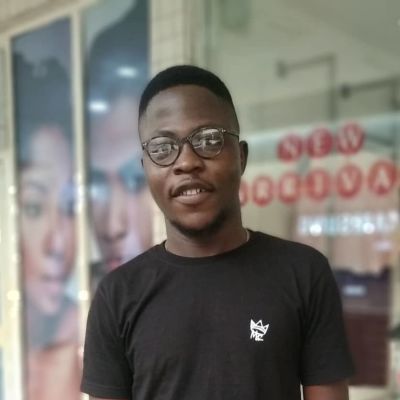 Adedokun J.
Senior Secondary School English Tutor
Home tutor in Ajah, Lagos
English language tutor with 7 years experience
Most students find English language, as a subject, difficult . This is due to the fact that the subject is multi layered and has different segments - vocabulary building( registers, antonyms and synonyms), essay writing, summary writing, comprehension passages and the most feared by students, the phonetics and phonology that involves speech work (sounds in English), syllable , stress placement, emphatic stress, rhymes, homonyms and homophones( just to name a few).
I have garnered the necessary and effective pedagogy required to tutor students to perform excellently well in this subject area through my several years of working with students .
Every student has a latent gift or talent that requires horning and harnessing which will make them attain their full potential in any subject they set their mind to. I make sure to help each student i come across to reach their potentials academically and maximize it.
Adedokun J. also teaches
About
I am a graduate of English Education from Lagos State University and i also just finished a Masters Degree in English language at the University of Lagos. My background as an educator has afforded me the vast knowledge of how to tailor scheme of work to suit the level knowledge acquisition and learning capabilities of my students.
I believe that no student is a dullard, he or she needs a significant and decisive point in the right direction and my several years of experience in teaching has given me an insight into how to do that, effectively.
I have tutored several students to performing wonderfully well and attaining excellent grades in English Language Studies, Literature in English, IELTS and SAT.
Education
B.Ed Education And English Language




Nov 2010 - Oct 2014

Lagos State University

M.Eng English / Linguistics




Jan 2017 - Jan 2018

University of Lagos
Experience
English language teacher




Sep 2017 - Jul 2018

Rustons Academy

Tutored students in English language and literature in English Set exams and tests questions and assess students' performances Earned high marks for the quality and creativity of classroom teaching, lesson plans and instructional materials used in teaching Consistently commended for ability to redirect students exhibiting behavior problems by replacing disruptive, unproductive patterns with positive behaviors. Actively served on a variety of school committees and task forces focused on curriculum development, textbook review, fund raising and anti-bullying efforts. Established positive relationships with students, parents, fellow teachers and school administrators/staff.

English language teacher




Sep 2018 - Jan 2019

Great Joy Schools

Earned high marks for the quality and creativity of classroom teaching, lesson plans and instructional materials used in teaching Consistently commended for ability to redirect students exhibiting behavior problems by replacing disruptive, unproductive patterns with positive behaviors. Actively served on a variety of school committees and task forces focused on curriculum development, textbook review, fund raising and anti-bullying efforts. Established positive relationships with students, parents, fellow teachers and school administrators/staff.

English language/ TOFEL/IELTS/SAT English Teacher




Jan 2019 - Present

Prepclass

Tutoring students in English language and literature in English with up-to-date teaching pedagogy . Assisting students with their assignments and attaining excellent grades in their examinations