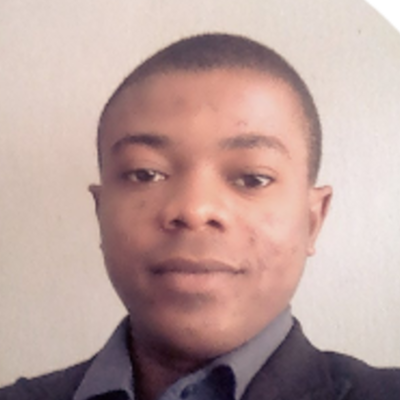 Dan-Awoh E.
Senior Secondary School Biology Tutor
Home tutor in Kosofe, Lagos
Senior Secondary School Biology Tutor with 2 years Experience
I have spent two years teaching biology both in the class room and in personal settings. During my time in the classroom, I delved into learning psychology in order to understand the role of qualities other than IQ in determining differences in the depth and learning speed of the various students I have encountered.
In order to bypass learning difficulties that are rooted in the idiosyncrasies of my students, I have developed a creative methodology which I use to awaken the imaginative powers of the young minds under my care.
Some of my most effective methods of stimulating interest in biology are listed below;
i. With my students, I share news items on medicine, DNA, the environment, population growth, and other topics that biology touches upon.
ii. I offer extra credit to students who will give a brief in-class report on a reference to a biological concept they came across in a television show, movie, etc. I ask them to explain the reference, what biological concept it dealt with, and why it is important.
iii. I talk about careers that draw on biology, such as medicine, pharmaceuticals, conservation, public health, etc. In the past, I have invited individuals practicing in these fields to visit my class, talk about their work, and answer student questions.
iv. I sometimes utilize operative learning (students helping each other learn about a topic) and concept mapping.
v. I have also learnt to incorporate low-stakes writing exercises with my students. For instance, at the end of each session, I have them write a paragraph summarizing what they have learned. Rather than assigning a grade to their responses, I open the next class session by discussing them.
All of the above are responsible for the phenomenal successes I have recorded in the performance of my students in terminal examinations. I am a gifted teacher and I look forward to using my gifts to transform the academic trajectory of children.
About
I am a graduate of Industrial chemistry from the University of Ibadan. My ability to connect with a classroom has given me a prodigious reputation for turning around the academic trajectory of pupils in the sciences. Lesson planning, needs assessment, and visually engaging educational techniques are just a few areas in which I have gained experience and thorough comprehension. Throughout my career, I have continued to hone my communication, creativity, and motivational skills. Furthermore, my commitment to fostering collaborative and exciting educational environments positions me to successfully encourage and develop productive, thoughtful, and accomplished students.
Highlights of my skills include;
Exceptional ability to bring lessons to life and turn a room of students into an interested and eager audience.
Knowledge to develop, implement, and analyze student assessments.
Willingness to go beyond what is expected in order to ensure that each student grasps the ideas that are critical to the concepts being taught.
Limitless passion for teaching and unfailing patience for children and adolescents.
Ability to teach the core science subjects in ways that overlap with everyday experiences so as to firmly root the concepts in the heart of my students.
Education
B.Sc Chemistry




Jan 2010 - Apr 2014

University of Ibadan
Experience
Chemistry Teacher




May 2018 - Present

Prospects College

Taught Chemistry and biology to students in senior school with the objective of preparing them for their terminal class examinations.

Chemistry




May 2018 - Sep 2018

Prospects College

I taught Chemistry to senior students in a bid to prepare them for terminal examinations like Wassce and Utme. I organized practicals that touched on some of the core areas in which they would be assessed. As regarding theoretical knowledge, we covered topics like models of the atom, kinetic theory of matter, chemical bonds, electrolysis. types of chemical reactions, organic chemistry, stoichiometry etc.