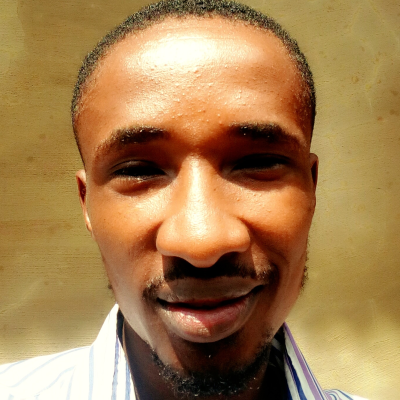 akhuomo o.
Common Entrance Math Tutor
Home tutor in Ojodu berger, Lagos
I have been teaching for about 4 years now. Bringing the best out of your children in academics and character is my sole motive for teaching. The immediate set of pupils (20 pupils) I taught performed brilliantly well in their common entrance examination for example Oluwabukumi Akimosin scored 130/200 in the just concluded Federal Common Entrance Examination.
The pupils I have taught have performed equally well in other schools' entrance examinations scoring well above 70%. My proficiency and ability to transfer the knowledge of mathematics is a proven testament in my current place of teaching; Facebook Nursery and Primary School. A good teacher has only 7 seconds to prove that he can transfer knowledge and sound character.
My skill in also taking students of secondary schools Junior section has given me wealth of experience in bringing the best out of any child arithmetically. I don't just teach I have also learn the art of reeving and stimulating the minds of student to a state where understanding becomes easier.
akhuomo o. also teaches
About
I'm, a graduate of Foreign Languages, University of Benin.
I have over 2 years teaching experience both as a classroom teacher of basic 6 class and as a freelance private tutor. I'm currently preparing a set of 18 basic 6 pupils for their Common Entrance Examination at Facebook Nursery and Primary School.
My key strength is not just imparting knowledge on these young ones but more principally taking them on the path of character development.
Education
BA French Language




May 2010 - Dec 2014

University of Benin
Experience
Class teacher




Aug 2018 - Present

Facebook Nursery and Primary School

My roles as a classroom teacher in Facebook Nursery and Primary School are as follows: 1. Preparing class lesson notes . 2. Teaching and explaining expansively to the understanding of the pupils. 3. Ensuring that pupils are neatly and smartly dressed. 4. Cross checking pupils notes thoroughly. 5. Ensuring a conducive environment for learning by coordinating activities in the class. 6. Conducting assembly 7. General supervising and control of pupils.

Class teacher




Aug 2018 - Present

Facebook Nursery and Primary School

As a teacher in Facebook Nursery and Primary school I have been able to create a teachable character in the pupils. Teaching start from a willingness to learn on the part of the student. Also I am modelling their character on the foundations of equity, Justice and brotherly kindness. Thirdly, I have been able to significantly arouse their interest in arithmetic.