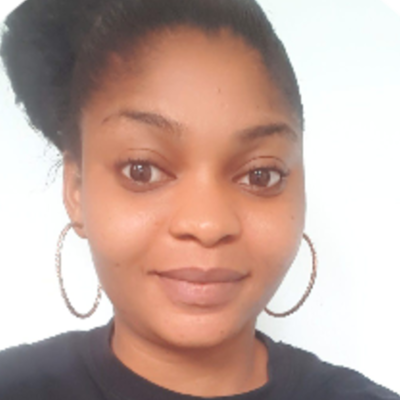 Aanu O.
Common Entrance Math Tutor
Home tutor in Ikeja, Lagos
Outspoken and Experienced Maths Educator with over 4years of experience teaching Mathematical concepts
I am a highly skilled maths tutor with over 4 years experience (available for weekend tutoring).
I am adept at higher educational math, undergraduate math, and graduate level mathematics. I totally grasp what students require to learn math concepts and curriculum that they might initially struggle with.
My on-the-job experience has afforded me a well-rounded skill set, including first-rate communication and presentation skills which has helped me learn how to best teach each age group. For example, I give my college student daily quizzes to help him/ her prepare for exams.
I excel at multi-tasking, with many students, learning needs to be individually or in a group setting, Instructional material development and progress reporting. I have also succeeded in helping students raise their grades an average of over 30% and also help students pass different examination board like the school exam, common entrance and SAT. I am passionate about helping students improve in their academic subjects. I am confident that my passion and experience are the qualities you are looking for as a Mathematics Tutor.
Aanu O. also teaches
About
I am a graduate of Linguistics from Ekiti State University and I have been tutoring students for four years in the area of Maths and English to pass various school exams and national exams. I have significant ability to motivate students of diverse background to overcome their educational challenges, fears and doubts and I have enjoyed the satisfaction of observing their improvement. I have a relaxed , engaging teaching style and explain concepts in a clear, concise and easy to understand manner. This is because I enjoy helping people learn new skills which can enhance their lives. Students in the past have found me professional yet approachable. I am able to work flexible schedules, including night and weekend classes.
Education
BA Linguistics and Nigerian Languages




Jan 2012 - Sep 2016

Ekiti State University, Ado Ekiti
Experience
Private tutor




Oct 2012 - Nov 2016

Success tutorial centre

1)Travel to students' homes to conduct tutoring sessions. 2) Schedule tutoring appointments with students or their parents. 3)Research or recommend textbooks, equipment, or other learning materials to complement tutoring. 4)Participate in training and development sessions to improve tutoring practices or learn new tutoring techniques. 5)Organize tutoring environment to promote productivity and learning. 6) Monitor student performance or assist students in academic environments. 7) Review class material with students by discussing text, working solutions to problems, or reviewing worksheets or other assignments. 8) Provide feedback to students using positive reinforcement techniques to encourage, motivate, or build confidence in students. 9) Prepare lesson plans or learning modules for tutoring sessions according to students' needs and goals. 10) Maintain records of students' assessment results, progress, feedback, or school performance, ensuring confidentiality of all records. 11)Communicate students' progress to students or parents in written progress reports, in person, by phone, or by email.

Client service executive/ Executive Assistant




Jul 2018 - Present

Brightfield international schools

Proactively maintaining the itinerary of my boss so as to ensure all information regarding his appointments and obligations does not suffer. Provide administrative, logistic and secretarial support for my boss. Manage all incoming and outgoing correspondence including reports, forms, and e-mail including troubleshooting, back-up documentation and dissemination of information as appropriate. Compose correspondence and reports for boss signature. Maintain an organized information system that ensures the safety , storage and speedy retrieval of information and relevant data, confidential filing and correspondence. Act as a gatekeeper by managing access to the boss and also manage his appointment. Act as proxy for my boss. Generate sales leads that develop into new customers. Identify and manage customers' need to achieve satisfaction. Refer customers to individuals qualified to offer regulated educational products.