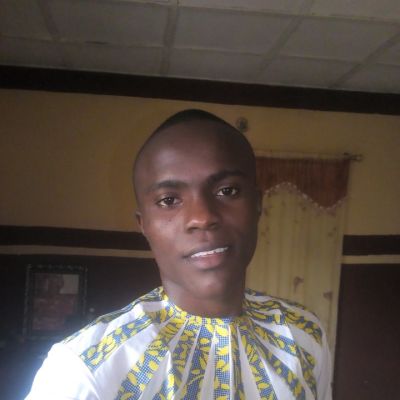 OSARIEMEN O.
Senior Secondary School Commerce Tutor
COMMERCE TUTOR WITH 3 YEARS EXPERIENCE WITH INTEGRITY
I have taught commerce at various secondary schools as well as private lectures for the past three (3) years. I have been able to make my students understand that learning is not just to pass exams, rather, it also entails self development as well as contributing positively to national development.
One thing about teaching commerce is that; you can relate every theory taught to everyday life experience. This have really make the subject to be very interesting. It also make it to be easy for many of my students to be able to understand every topic taught. For instance, if I teach the topic "Sole Proprietorship", and I refer to a sole trader which the students know very well who owns his/her business, the students can easily know what sole proprietor business entails, the benefits it enjoyed and the risks involved.
I like teaching the theory part of the subject in the morning, as for the calculation part, I prefer morning.
About
I am a graduate of Accounting form Ambrose Alli University, Ekpoma, with a professional Certificate in management and a certified Member of Nigeria Institute of Management (NIM).Over the years, I have taught Mathematics, Accounting, Ecominic and other accounting related subjects in different tutorials, secondary schools and private lectures. Teaching is one of my hobby that's why am still teaching today and find it easily to impart my students positively. I'm quite versatile and at such can operate in various capacities due to my problem solving and teaching skills. I am honest, loyal, confidential as well accountable to any decision.
Education
B.Sc Accountancy




Jan 2010 - May 2015

Ambrose Alli University
Experience
Class room teacher/ financial officer




Jan 2010 - Jul 2010

VICTORY ACHIEVER SECONDARY SCHOOL

At Victory Achievers Secondary School, I was the class teacher responsible for teaching Mathematic and Business Studies, I also assess the students at the end of the term. I was also the school financial officer responsible for handling and recording all daily financial transactions in the school.

Class room teacher.




Jul 2013 - Dec 2013

CALEB MODERN SCHOOL

I was responsible for teaching students the subjects that was assign to me during the term. I was also responsible for assessing the students performance at the end of the term.

Class Teacher and Head of Academic.




Jan 2015 - Nov 2015

GREEN LIGHT GROUP OF SCHOOL

I was responsible for teaching Mathematics, Business Studies and Civic Education. I also assess the performance of students in these various subjects at the end of the term. As head of academic I prepare the school time table for every academic session, I also prepare the exam time table.

Head of Staff/ Class teacher




Jan 2016 - Nov 2017

Abundant Life College, NYSC (2016).

At Abundant Life College during my NYSC, I was made the head of staff to coordinate other staff for the success of the institution and teach Social Studies. I also write the school daily activities report.

Research Assistant /Routine Quality Auditor




Sep 2017 - Dec 2017

Marie Stopes International organization Nigeria (MSION)

1. Using of MSION mobile device to Digitalize Client intake Form, Counting of digitalized client intake form and uploading of digitalized form using MSION mobile device. I also prepare the report of activities. I was also responsible for Interviewing MSION Client after they have received MSION services using mobile devices and upload completed form on daily basis. I also advice MSION service provider on how to improve on service delivery. 2. To carry out Routine quality audit at various MSION service delivery point. I was responsible for the recounting of client intake form and verify the record, compare the consistency of records in the register with other documents. I also correct any discrepancies or variances observed in the tools. Providing of technical assistance to the facility team on areas where improvement is needed. Examine areas where MSION need to improve as regarding service delivery.

Vice Principal / Class Teacher




Jan 2018 - Present

DE-GREEN CITY OF KNOWLEDGE ACADEMY

As the V. Principal of the school, I act as the school principal in any meeting in the absence of the school principal. I taught mathematics, Economics and Business Studies. I also assess student performance at the end of every session in the above subjects.

HEAD OF STAFF, VP




Jan 2018 - Present

DE- GREEN CITY OF KNOWLEDGE ACADEMY

I was responsible for coordinating other academic staff of the school. As the School VP, I also act as the school principal whenever the school principal isn't around. I also ensure that staff abide by the school rules and regulations and penalized any Staff who fail to abide. I also carryout any responsibility that is required by the school.