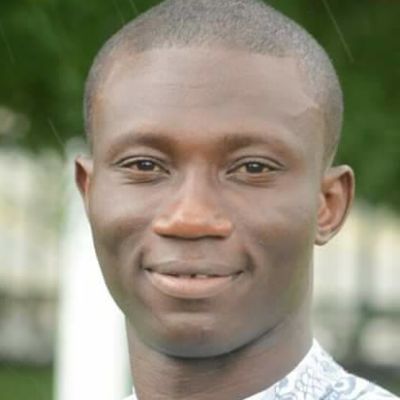 OLUWASEUN A.
Upper Primary Math Tutor
Home tutor in Ifako-Ijaiye, Lagos
More Than 10-year Experienced Upper Primary Math Tutor For Your Child/Ward
I trust you want the best for your upper primary school child/ward in the area of Mathematics; do not be bothered anymore. With more than 13 years experience, I have great results to show for this. For example, this year, I began preparing a Year 5 student for his common entrance examination by tutoring him especially in Literacy & Numeracy, and I have the joy to say he was outstanding in his examination and has been offered admission into a highly prestigious Secondary School on mainland Lagos.
Dealing with young boys and girls has always been my strong point while coaching them to achieve academic success has always been my joy. I pride myself in the fact that I am very patient and flexible, dealing expertly with each of my student based on their peculiarity and personality, and achieving tremendous positive results thereafter. In fact, my intensive but participatory teaching method always achieves excellent results with my students.
OLUWASEUN A. also teaches
About
I am a graduate of Mechanical Engineering.
Wherever I am, I always take up teaching (full-time or part-time) because this is my deepest innermost passion, as I love sharing knowledge with others.
I am a very patient teacher and listener, constantly coming up with ideas on how to best communicate with my students and bringing out the best results in them. I often get commended for this, with numerous students' results to show for this over the years (including my younger sister, whom I tutored for GCE in 2004 and she made all her papers).
As an Undergraduate myself, I was the Academic Unit Coordinator of the University Chapel from 2008 to 2010. I was an active member of the unit all through the 5 years I was in the University, teaching Mathematics and Physics.
In addition, I have excellent communication skills. I always maintain a gracious and professional manner when communicating with students, colleagues and parents.
Education
B.ENG Mechanical Engineering




Oct 2005 - Nov 2010

Federal University of Agriculture, Abeokuta

Aircraft Maintenance Engineering




Oct 2014 - Nov 2017

Nigerian College of Aviation Technology Zaria
Experience
FUNCTIONAL SUPPORT PERSONNEL




Jun 2018 - Sep 2018

MATT O'BELL LTD

1. Functional support in Open ERP/Odoo, which is world's largest Open Source Business Application/ERP. 2. Documentation of Functional & Reseller User and Training Manuals for Open ERP/Odoo Base Modules (Accounting, Human Resources (HR), Inventory, Sales, Purchases, Customer Relationship Management (CRM), Point of Sale (POS), Manufacturing Resource Planning (MRP) and Project Management). 3. Importing Clients' Business Master Data into Odoo.

TEACHER




Jan 2018 - Present

MIC-FLOW COMPREHENSIVE HIGH SCHOOL

- Teaching of Mathematics, Further Mathematics and Physics across the SSS classes - I prepared the SS3 Class for their West Africa Examinations Council examination papers - Provided academic guidance to science-oriented students.

Educator




Mar 2012 - Aug 2012

JADOMO PRIVATE SCHOOL

- I was Mathematics educator for JSS 1 - 3. - I was Basic Science and Basic Technology educator also for JSS 1 - 3 - I was Yoruba Language educator for both Primary and Secondary sections of the entire school - I was Science Adviser for the JSS section.