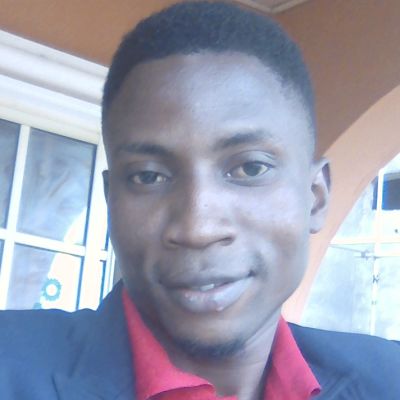 Samuel B.
Junior Secondary English Tutor
Home tutor in Lekki, Lagos
About
I am a graduate of English and Education, University of Lagos (Second Class Upper Division) and I'm about to round off my Master'sprogramme at the University of Lagos studying English (Language).
I have had 9 years of teaching experience as an English Language, Literature-in-English, and Phonics teacher in junior and senior secondary schools with commendable results as well as in tutoring candidates writing various external examinations various kinds.
Education
BA Education And English Language




Sep 2011 - Dec 2015

University of Lagos
Experience
Classroom Teacher of Common Entrance Class




Aug 2010 - Aug 2012

Builders Stone School

I maintained complete and almost accurate records of each student's academic, spiritual, social, and emotional growth. I planned, documented and carried out daily lessons that aligned to the adopted school curriculum as well as the student-based curriculum. I recognized the needs of individual students and the group at large. I introduced consistent and logical limits, expectations, and classroom routines for students to allow for maximization of learning. I encouraged my pupils to maximize the use of the study time introduced for effective reading. I handled stressful situations with grace, patience, understanding, and flexibility.

English Studies Student-Teacher




Oct 2013 - Dec 2013

International School, University of Lagos

I planned, prepared and delivered lessons with e-learning aids. I helped pupils improve their listening, speaking, reading and writing skills via individual and group sessions. I checked and assessed pupils' work. I frequently reported to my H.O.D. and learnt from her assessments. I invigilated students during examinations.

Students' Welfare Agent and English Studies Teacher




Jan 2014 - Dec 2015

Builders Stone School

I established a cordial relationship with every teacher in the school in order to get immediate reports and feedbacks about their pupils. I contacted via phone call the parents of any pupil reported to be absent to know his/her well-being. I closely monitored, with the assistance of other teachers, every pupil especially during sports or immediately after school hour to ensure their safety. I applied first aid treatment and report emergency issues to the school management. I followed-up or sometimes, with the permission of the school, visit any pupil reported to be away from school for more than two days. I Managed incoming calls and parents' service inquiries. I prepared coursework with e-learning facilities and, assignments for classes. I assessed tests, essays and reports, and other writing assignments. I held one-on-one conferences with students to keep them on track as necessary especially when assessing their essay works. I met with parents or guardians to discuss students' academic progress, remedial issues and behavior problems when necessary.

Librarian and English Language Teacher




Jan 2016 - Dec 2017

Builders Stone School

I assisted individuals find and use library materials and resources.  I obtained, classify, and cataloged resources, with the help of the Assistant Librarian, for the library manually and with the aid of a computer system.  I oversaw the management of the library.  I gave the Management of the school necessary and relevant updates and reports.  I assisted readers to use computer equipment, conduct literature searches.  I checked books and other materials in and out of the library.

English Language and Literature-in-English Teacher




Jan 2018 - Dec 2019

Builders Stone School

I developed and deliver lesson plans that utilize a broad range of appropriate teaching techniques and strategies. I evaluated student's academic and personal growth keeping appropriate records, and prepare progress reports. I held one-on-one conferences with students to keep them on track as necessary.

English Studies Teacher




Jan 2019 - Aug 2019

Davebrook Schools

Same duties as others.  I submitted e-learning note for assessment.  I utilized the e-learning facilities to deliver lessons.  I evaluated students with numerous e-quizzes.

Phonics and Story-telling Teacher




Jan 2019 - Aug 2019

Davebrook Schools

I taught the pupils the rudiment of pronunciations. I told them a lot of stories.