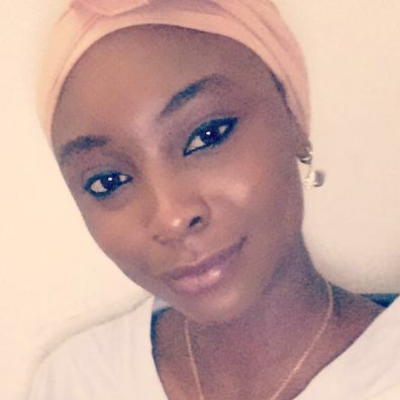 Aminah A.
Junior Secondary Commercial Tutor
Home tutor in Lagos Mainland, Lagos
A tutor with passion for students success on junior secondary commercial subjects
Having a passion for teaching has always been key to my objective as a human because imparting knowledge is the greatest gift one can give a student. In the little period I taught in Medmina College, students began to understand and I have more interest in the business sturdiest subject .
That term, students were asked to state what department they will like to go in the senior school, we had over 30% increase of students moving to commercial part as compared to the beginning of that term. I am interested in breaking down commercial subjects to the simplest form for students to understand as they are prone to getting bored in broad subjects.
I can tutor students for as long as they need to achieve success in their junior WAEC. In my previous job, 80% of students made an A, therefore making business studies one of the top five subjects to record the highest A's.
Aminah A. also teaches
About
As a proficient and enthusiastic individual with a zeal for supporting students outside of the classroom to meet academic challenges and prepare for examinations, my passion for helping students to succeed positions me to significantly impact knowledge and necessary skills which has an effect on the growth and development of the student.
Evaluating students' learning capabilities and needs, helping them through assignments, and suggesting new learning techniques are just a few of the areas in which I excel. By tutoring students across a range of subjects and capacities, I have honed my communication, creativity, and motivational skills. Additionally, I possess strong administrative talents with a proven ability to document, track, and update student progress through formal reporting procedures.
My skills set include a sound knowledge in primary and secondary school students, a good knowledge of computer programs and useful resources to help accelerate learning.
I have the ability to create an interpersonal relationship with students that exploits their full potential as an excellent student.
Education
B.Sc Accountancy




Jan 2014 - Jan 2018

University of Lagos

B.Sc Applied Accounting




Jun 2017 - Present

Oxford Brookes University
Experience
Business studies teacher




Oct 2017 - Mar 2018

Medmina College

At Medmina College, I thought students the basics of business studies to the commercial students ranging from topics such as - Difference between large and small office - Function of an office - Production - Trade - Forms of business organizations and others These topics were thought in line with ensuring students understood the basic knowledge and in preparation for their junior waec in js 3

Program Associate




Apr 2018 - Present

Lagos angel Network

- Assist in the coordination of the due diligence process and ensure clear communication between all parties - Planning and execution of pitch events and networking events - Prepare and distribute minutes of pitch meetings - Perform analysis on regional and sector businesses before pitching to investors - Record keeping of the books of accounts - Preparation of newsletters and managing of social media accounts - Use of VC4A application to reach out to investors and entrepreneurs