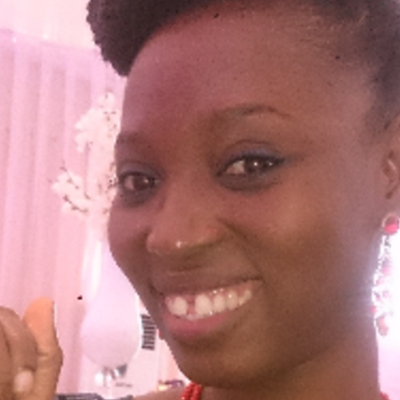 Oluwaseun B.
Pre-Primary & Lower Primary Tutor
Home tutor in Kosofe, Lagos
Pre-Primary & Lower Primary Tutor with a difference
I have been a Pre-primary and Lower Primary School Teacher for about four years, and it has been teaching, learning, and having fun all the way. Basically, my teaching approach has always been identifying the needs of a particular child and best method to teach him or her, patiently and diligently imparting knowledge to the same till success is attained. This approach is premised on the understanding that no two children are exactly the same.
Upholding the belief that no teacher can thrive without continual learning, I seek every opportunity to learn as I teacher. I engage on researches online and from other sources to ensure that I and my children do not lag behind in emerging developments.
I teach English (Literacy), Mathematics (Numeracy), Science, Fine and creative art, Christian religious studies, quantitative and verbal aptitudes, and general knowledge. I have graduated four sets of children combined, and the enthusiasm my children carry to the next class has always been notable to all. I seek the opportunity to making your child a brighter version of him or herself.
Oluwaseun B. also teaches
About
I am a Graduate of Guidance & Counseling and Economics from Olabisi Onabanjo University, Ago-Iwoye. I am a Teacher by profession.
Before settling for Teaching as a full-time career, I have had quite an experience during my Teaching Practicum in the Higher Institution. In between, I worked at the Healthcare/Humanitarian sector; all these experiences partly prepared me for this choice career. At the moment, I am a Preschool/Nursery School Teacher at HoneyRock Academy, where i have been teaching for two years.. Through this time, I was made the Head Teacher for the Nursery Section/Assistant Head-Teacher for the School; After-school Coordinator; Director of Extra-curricular activities and other engagements for which creativity is needed; all these activities I currently combine with my Classroom's responsibilities. I have graduated two Sessions of pupils at this stage, and most of my pupils had always wished I followed them to the next Class.
I was introduced into the world of private tutorship based on parents' request and pupils' recommendation, on account of clear impact made on them over the short time as their Class teacher and Trainer; and I must say that the experience has benefited me a great deal; it has heightened my passion for the profession. The improved academic performances of those I teach have been a great fulfillment for me.
My core skill of imparting knowledge is built around creativity, versatility, and the ability to connect with different types of Children realizing that speed of knowledge acquisition varies among these wonderful ones. Here is my strategy for success: carefully examining the level of a Child and coming down to that same level; patiently interacting with the Child at that level till progress is attained; and passionately following through to sustain and even surpass the level. For me, imparting knowledge is more than putting pen to paper; it is more like investing one's life to bringing the best out of another. It's a sacrifice!
I am a Member of the LAIT (Learning as I Teach) Foundation, an organisation committed to improving Nigerian Teachers' access to qualitative continuous professional and personal development with the ultimate goal of ensuring quality education in Nigeria and Africa. I have also attended programs and seminars organized by other Bodies with a view to maximizing my skills. So, I am not just teaching, I am learning as I teach.
I look forward to training your children for a brighter and better future.
Education
B.Sc Educational / Psychology Guidance And Counselling




Apr 2004 - Sep 2008

Olabisi Onabanjo University
Experience
Class Teacher/Head Teacher Nursery Section




Sep 2016 - Present

Honey Rock Academy

As a CLASS TEACHER with HoneyRock Academy, the following are my Responsibilities and Achievements: Develop a careful and creative program suitable for Preschool children; employ a variety of educational techniques (storytelling, educational play, media etc.) to teach children; observe each child to help them improve their social competencies and build self-esteem; encourage children to interact with each other and resolve occasional arguments; guide children to develop their artistic and practical capabilities through a carefully constructed curriculum (identify shapes, numbers or colors, do crafts etc.); organize nap and snack hours and supervise children to ensure they are safe at all times; track children's progress and report to parents; communicate with parents regularly to understand the children's background and psyche; collaborate with other educators; maintain a clean and tidy classroom consistent with health and safety standards. As Head Teacher – Preschool/After-school Coordinator, the following are my Responsibilities and Achievements: Combine these new roles with the earlier role of Class Teacher; handle authorized emergency and safety procedures; supervise and evaluate school policy effects and take action where necessary; develop creative and responsive approaches to teaching and learning; develop agendas, meetings and arrange for speakers and meeting minutes with parents; strategize development of emerging technologies to extend learning experience; plan, support and assess individuals and teams' work to ensure task delegation; coordinate all after-school activities and extra-curricular activities.

Counselor




Mar 2008 - Aug 2008

Adeola Odutola College (Counseling Practicum)

My Responsibilities and Achievements as a Counselor at Adeola Odutola College: Provide leadership and direction in the areas of individual assessment, educational choices, career planning and development, and placement strategies for students; provide students career information; orientate students to working for success; provide students with guidance and information regarding career research, options and decision-making, goal setting, job searching, and higher institution application process through counseling appointments and consultations; provide career counseling services and related services for students; assist in coordinating events and activities on topics related to career planning and placement.; assist students with higher institution application by providing students with information about the process, admissions exams, and general requirement; perform other job-related duties as may be assigned.

Student Teacher




Jan 2005 - Oct 2005

Ijebu Igbo Girls Grammar School

Responsibilities and Achievements: Learn and abide by policies of the school, including arrival and departure times of teachers, as well as other rules and responsibilities of teachers within the school; keep open communication with the supervising teacher; provide lesson plans to Supervising teacher and plans of making up for teaching scheduled for unavoidable days of absence; participate in all teacher planning meetings, parent-teacher conferences, staff meetings, in-service and committee meetings in which the supervising teacher participates; assist with extra-class responsibilities, such as lunch supervision or after-school activities, as needed; gradually increase responsibilities in the classroom, moving from observation and one-on-one tutoring to small group teaching and lead teaching; plan lessons consistent with standard and acceptable principles; plan lessons sufficiently ahead so that supervising teachers have time to provide feedback and suggest revisions; take into account that although the student teacher is expected to plan lessons and teach as if she were the actual teacher, the class is still officially the responsibility of the supervising teacher., therefore, obtain the approval of the supervising teacher for all activities and lessons.