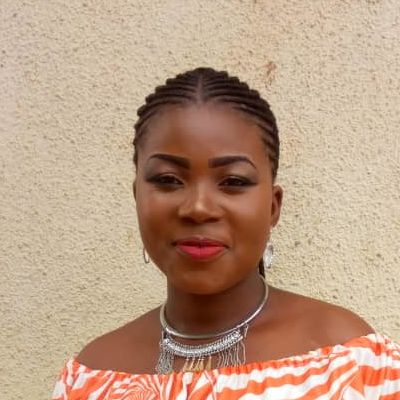 Chioma K.
Upper Primary English Tutor
Home tutor in Gwagwalada, Abuja
English language is one subject I love to teach so much, the dynamics of it, as well as its numerous interesting topics drew my attention to teaching the subject. I have taught and is still teaching English to pupils in the lower and upper primary levels.
I have taught and prepared pupils for the common entrance examinations, this they have sat for and came out with excellent results. I even handle the very difficult areas of the subject such as sounds, phonemes and diction, reading and spelling as well as the written aspects.
A very spectacular achievement I have had in teaching English Language is when one of my pupils made an A in the just concluded common entrance examinations (May 2019), the child had been having challenges in this area of her academics but upon my hire by her parents, I employed very easy yet firm and concise teaching-learning method with her, and the result of it is seen in the child's success in the examination, not only did she succeed in the exams, but her interest for the subject has also been kindled.
My dedications, commitment and teaching style has endeared me to the hearts of both the children I teach and their parents alike.
Chioma K. also teaches
About
I am currently a penultimate student at the University of Abuja, Nigeria acquiring a degree in Physics Education, (B. SC, Ed) physics. Prior to my study period, I had been a Teacher at the basic and Nursery level with over 5 productive years of teaching experience, both as a class teacher in a school setting and also as a private tutor for kids in Lower basic, Basic and junior high levels
I am well experienced in handling problem subjects such as Mathematics, Quantitative and verbal reason, English language, Phonics as well as Basic science and technology.
Through my tutelage, I've had pupils who have successfully sat for and passed their common entrance examinations into secondary schools.
Apart from my proficiency in teaching, I am also avast with the needs of different pupils, very good with kids, I am patient and tolerant, gentle with my learners and above all, I am a good listener too.
The above reasons, plus my optimism, understanding and encouragements has made me loved by my students, which in turn motivates them to learn.
Teaching for me is Learners -centred, thus I give my learners the opportunity to actively participate in the Teaching-learning process, I adopt the use of fun activities such as games, role play, use of toys or learning apps and software etc, this way, their interest is ignited and the result is a positive attitude towards learning.
Teaching is interesting because it feels good to be the influencer of the positive change in an individual.
Education
B.Sc Education & Physics




Jan 2016 - Present

University of Abuja
Experience
Class Teacher and Assistant Head Teacher




Jan 2014 - Dec 2015

Mighty minds school.

As a class Teacher at Mighty minds school, I had the responsibilities of Teaching and imparting knowledge to my pupils, I conducted researches as well as attend seminars, workshops and trainings,the aim was to gain new ideas for teaching and learning , all these were targeted at becoming an effective teacher. I prepared lesson notes, planned lessons, issued assignment and assistance to pupils.

Class teacher /facilitator




Sep 2012 - Jul 2013

Delight star Nursery and primary school

While a teacher at delight star school, my role was to teach, impact knowledge, carry out researches, coach, train as well as instruct my pupils. Also I had the responsibilities of preparing lesson notes, plan lessons, organize debates, quiz competition as well as train my pupils in readiness for academic challenges and prepare them for the world.

English language Teacher




May 2015 - Aug 2015

God's care model academy, Mararaba

At God's care model academy Mararaba, I had the responsibilities of teaching the pupils in English Language and preparing lesson notes. I was the school' press club and young readers club coordinator. Tasked with the duties of organising inter and intra school debates and spelling bees competition. I challenged the young learners to better academic performance, this in turn boosted their interests and positive attitudes towards learning. Pupils sat for the common entrance and junior WAEC examinations and recorded top grades.

English language Teacher




Jan 2014 - Sep 2015

God's care model academy Mararaba Nasarawa state

As an English language teacher at God's care model academy, I was given the responsibilities of teaching the pupils in English, prepared lesson notes, organize quiz and spelling bees competitions, as well as conduct debates amongst the pupils. I was also the cordinator of Pressclub in the school, which had over 21 students membership. Within the period, pupils sat for the common entrance and junior WAEC examinations and recorded great success in it.