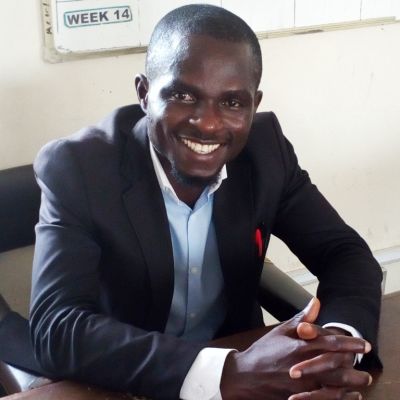 TSE T.
Special School Entrance Math Tutor
Home tutor in Municipal Area Council, Abuja
Special School Entrance Math Tutor with 6 years Experience and 15 Straight A's ex-students
I am responsible for providing feedback to parents and carers on a pupil's progress at parents' evenings and other meetings
I am responsible for coordinating activities and resources within a specific area of the curriculum, and supporting colleagues in the delivery of this specialist area
I am responsible for working with others to plan and coordinate work
I am responsible for keeping up to date with changes and developments in the structure of the curriculum
I am responsible for organising and taking part in school events, outings and activities which may take place at weekends or in the evening
I am responsible for liaising with colleagues and working flexibly, particularly in smaller schools
I am responsible for working with parents and school governors (in England, Northern Ireland and Wales) or school boards (in Scotland) to maximise their involvement in the school and the development of resources for the school
I am responsible for meeting with other professionals such as education welfare officers and educational psychologists, if required.
my primary purpose is modelling and leading improvement of teaching skills
TSE T. also teaches
About
I am a graduate of Biology Education from the Federal University of Agriculture, Makurdi.
I have 6 years teaching experience in private lessons, tutoring subjects like Biology, Agriculture, Basic Science, Civic Education, Computer Science, and physics.
I live in Abuja where I have successfully tutored over two 2 years, I was formerly in Makurdi where I taught for 3 years and teaching over 40 students to pass various school examinations at both National and International levels.
My rare skills of imparting knowledge remains my major strength as my students remain highly motivated and successful even after my reign as their tutor.
Education
B.Sc Education And Biology




Jan 2009 - Sep 2015

University of Agriculture, Makurdi
Experience
Biology Teacher




Sep 2018 - Present

Abuja Capital International School, Gwarinpa, FCT-Abuja

I as aprofessional teachers gives special attention to nurturing a student's interests and self-confidence. Teaching skills is continually sharpened, conferences are been attend, lessons and tips are shared with other teachers, online and in person

Biology and computer Science teacher




May 2016 - Apr 2017

Girls' High School

The intelligent use of technology in Girls' High School has transformed and improved almost every aspect of school, this helped so much in modernizing the nature of curriculum, student assignments, parental connections, and administration. The school has enlist professionals to act as instructors and mentors for students.

Biology (SSS 1) and Basic studies (JSS 2)




Aug 2011 - Jan 2013

United Secondary School

Here assessment was expanded beyond simple test scores to instead provide a detailed, continuous profile of student strengths and weaknesses.

basic science & computer science teacher




May 2018 - Jul 2018

Omsteph Internation Nur/Pri & Sec. Sch.

I make sure students go beyond the textbook to study complex topics based on real-world issues, students work together on project teams and they are guided by me, students learn the skills of collaborating, managing emotions, and resolving conflicts in groups.

Maths teacher




Aug 2018 - Sep 2018

Justbelieve Preparatory School

I help develop social and emotional skills, provide a valuable foundation for the students lives as workers, family members, and citizens

BIOLOGY TEACHER/INSTRUCTOR




Sep 2018 - Present

Abuja Capital International College, Gwarinpa, Abuja

1. As a competent high school biology teacher, I engage in curricula development 2. I carry out lab experiments and other scientific investigations 3. I also present lessons and evaluate student performance. 4. I am also in-charge of preparing and grading examinations 5. working with parents on student performance and 6. supervising student behavior. 7. I teach and encourage students to conduct experiments in biology. 8. I develop and integrate illustrative concepts in biology teaching methods 9. I design and develop classroom assignments and programs in biology 10. I conduct examinations and grade students in biology 11. I assist faculty in their daily tasks and activities. 12. I maintain appropriate records, materials, equipment and facilities. 13. Supervise students' laboratory work.