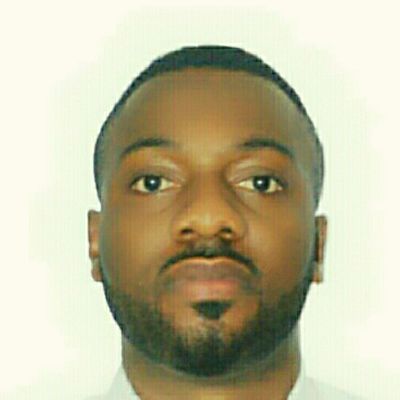 Solomon O.
British Pre-Primary & Lower Primary General Tutor
Home tutor in Eti Osa, Lagos
About
An organized professional with 7 years experience providing one-on-one educational assistance to elementary students and adults. Recognized for ability to develop and implement activities that improve students' learning and behavioral skills, as well as confidence and self-reliance. Ensure open communication with parents and administrators regarding students' growth and well-being. I have a proven skill acquired from up-to-date knowledge about learning theories, techniques and resources to mentor students in Mathematics, English Studies, Writing etc with great success. Attentive and adaptable teacher, skilled in using empathy and other emotional intelligence skills to effectively manage students' behavior. I leverage student feedback to create dynamic lesson plans that address students' strengths and weaknesses.
Education
B.Sc Agricultural Economics




Sep 2007 - Jun 2014

University of Benin
Experience
Administrator




Apr 2017 - Dec 2020

BECLEM FOUNDATION SCHOOLS

Prepared and implemented course materials such as lesson plan, class work, assignments and designated curriculum completely and in due time. Provided opportunities for students to access and use current technology, resources and information to solve problems. Engaged students in creative thinking and integrated learning experiences to apply and practice what is learned. Evaluated and graded students class work, tests, essays and reports, other writing assignments and overall academic performance. Maintained a safe, orderly environment conducive to learning; comply with requirements for the safety and supervision of students inside and outside the classroom. Met with parents or guardians to discuss students' academic progress, remedial issues and behavior problems when necessary.

Assistant Head Teacher




Jan 2013 - Mar 2017

IDEAL FOUNDATION SCHOOLS

Taught from the curriculum decided by the educational authorities. Organized the classroom and learning resources and created displays that encouraged a positive learning environment. Planned grade-level appropriate lessons which I used in teaching new skills and concepts through lectures and demonstrations while I provided opportunities for students to apply and practice what they have learnt. Assessed and evaluated the pupils' abilities, strengths and weaknesses to determine whether they needed additional assistance, if they grasped the lesson at hand and to track individual pupil progress. Met with other professionals such as education welfare officers and educational psychologists. Worked with parents to maximize their involvement in the school and the development of resources for the school.

Private Tutor




Sep 2014 - Present

PRIVATE LESSON

Work with students to improve their Math, English and Reading skills. Develop and implement comprehensive lesson plans that accommodate specific level of learners. Assist students in acquiring better understanding of targeted weak areas within a subject or a subject as a whole. Develop academic strategies to improve student self-sufficiency. Review materials assigned by the students' teachers and help students complete homework. Monitor, assess and remediate students' performance. Provide opportunities for students to apply and practice what they have learnt. Communicate with parents about students' progress.