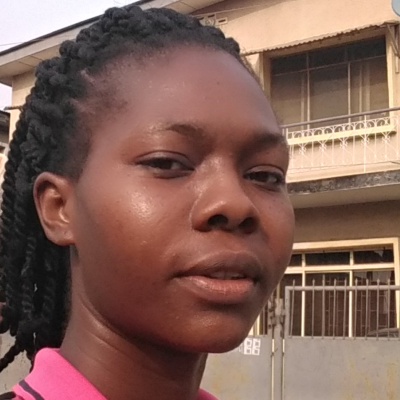 Ademola O.
Pre-Primary & Lower Primary Tutor
Home tutor in Yaba, Lagos
Am a pre-primary & lower primary tutor with minimum of 7 years experience and over 15 pupils with excellent academic performance.
Tutoring pupils on Mathematics, English and General Science is the best thing I have practiced in my career. This is the best action for me as it tends to bring I and my pupils closer as life examples are been used in making the class interesting and educative. Tutoring numeracy or mathematics has been made real to my pupils as they are being faced everyday with mathematical challenges whenever he or she is buying goods, knowing the time, measuring objects e.t.c
Tutoring a child in Numeracy or Mathematics is fun for me as life examples and every activities can be used as illustration to aid the retention and assimilation of topics. Tutoring General Science on the other hand, is also an interesting escape both for me and my pupils as it makes a child to be aware of things around him. It helps the child to interact freely with everything in his environment positively.
Any challenges of my pupils which I am aware of or I discover during the tutoring session, I take my time and look for ways to tackle the challenges noticed in my pupils and make them better.
About
I am a graduate of Integrated science/ biology from Adeyemi College of Education. I have three years of teaching experience in pre nursery, lower basic and upper basic. My passion and way of carrying out my teaching and learning process helps me in accurate delivery with my pupils. I am not a teacher but a facilitator of teaching and learning process
Education
B.Tech Biology and Integrated Science




Sep 2004 - Oct 2017

Adeyemi College of Education, Ondo
Experience
Head teacher




Sep 2013 - Present

Honourskids Private School

I coordinate the activities of the school both academic and financial activities. Also I plan activities in the school both academic and extra curricular activities in the school. I also assist teachers to facilitate teaching and learning process.

Class Teacher




Aug 2008 - Sep 2010

Ayodele Group of Schools

i was a class teacher for the lower primary section, where I taught all the subjects and give home works and class exercises. At the secondary level, I taught Agricultural Science and Biology. I teach all the subjects in

Tutor




Nov 2018 - Present

Prepclass Home Tutors

Proficient Teacher in Mathematics, English & Science. I work according to the scheme of work of the pupils and for the pupils who need to be taught from the scratch so that they can have fundamental knowledge of some aspects of English language - aspects such as spelling and pronunciation of words, I take my time to help them learn how to do these excellently. For pupils I taught mathematics, I make sure they don't just memorize how to solve mathematical problems but guide them so that they can have an understanding of the logic behind the solutions to the mathematical problems.