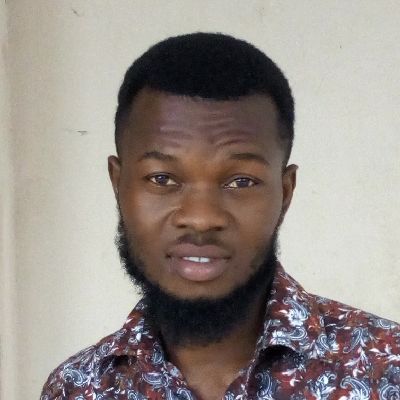 Fatai I.
Junior Secondary Math Tutor
JUNIOR SECONDARY MATH TUTOR
As a junior secondary mathematics tutor with over three years of experience, I have been able to develop several strategies to enhance the reading skills of my students. Helping students develop liking for mathematics and other science subjects is one of the major activities I play by displaying some enlightening videos on the benefits of science and some advantages of being good at mathematics.
I will like to say that my subject of interest is mathematics as I find it very easy to explain ambiguous topics in mathematics by using real life activities to explain to the understanding of the students which has made my students to find mathematics interesting and they were able to excel in their studies at school.
Developing useful tricks and mnemonics to help memorizing formulas and important terms is what i often share among my students
About
I am a penultimate at the University of Lagos and my field of study is Electrical and Electronics Engineering. I also have an OND in Computer Engineering.
I have 3 years experiences as a private tutor, teaching pupils in upper primary and senior secondary students in the following subjects Maths, Further maths and Physics.I have taught over 10 students to pass both school exams and national exams like Common Entrance Examination, W.A.E.C and G.C.E
I believe teaching and explaining to the understanding of pupils is one of key strengths as I have often been commended and appreciated by lot of students for my ability to demystify academic challenges and provide alternative methods to solving problems in subjects like Mathematics, Further mathematics and Physics.
One of my strengths is the ability to help organised, motivate and improve the speed of my students when it comes to mathematics and mental calculations.
I also teach undergraduate students in the field of Electrical/Electronics Engineering and Computer Engineering at Yaba College of Technology. I have been able to assist adults students running part time and full time program to successfully graduate without carryover.
Education
B.Sc Electrical / Electronic Engineering




Jan 2016 - Present

University of Lagos

ND Computer Engineering




Jun 2014 - Apr 2016

Yaba Colledge Of Technology
Experience
Teacher




Apr 2017 - Jul 2018

The Spring of Knowledge

I was a physics teacher at The Spring of Knowledge where I taught SS1 students. I was able to introduce physics to the students and help motivate them to liking the subjects through various practical applications of physics in everyday life and was able to carry out several practical sessions with the pupils on topics like simple pendulum, Ohms law etc.

A tutor




Dec 2017 - Present

Distinction Tutorial

I was able to teach undergraduate students on several courses related to Electrical/Electronics and Computer Engineering. Courses such as Calculus, Circuit Theorems, Electronics , Statics and Dynamics. I successfully coached some adult part time students to coming with a lower credits through my arduous training and applying several skills in helping them understand the rudiment of mathematics.