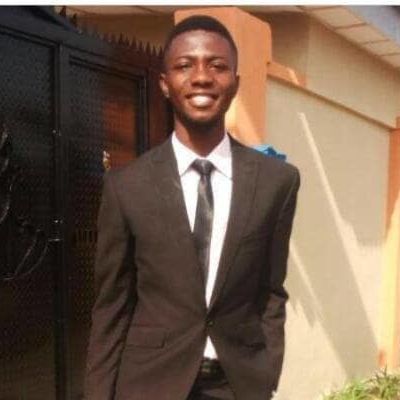 Opeyemi O.
WAEC Government Tutor
Home tutor in Surulere Lagos State, Lagos
Proficient Government Tutor
I have experience with teaching students in primary and secondary schools. Over 75% of the students I have taught have passed excellently well in their exams. I teach in a different way, as I just don't teach the concept of a topic but I make the students understand how the topic came to being, how it was started and it's relevance in their day to day activities.
I teach students about how to use Information Technology in order to foster their learning and also teach them to use apps like Quiz Up to know how vast they are on each subject.
I noticed that the basic issues with students failure is because they see learning as tedious and stressful, thus they become unattached to their studies. Thus I try to make learning as fun as it can be for my students, so they become attached to their studies, and don't have to be told, forced or pressured to go and study, and this has made my students distinct because it helps to thrive even in the higher institution and other aspects of life .
About
My name is Oluyemi Opeyemi Emmanuel, I am a graduate of the History and International Studies from the University of ilorin.
I am an experienced tutor on primary school and Junior secondary subjects like Mathematics, English, Civic education, Government, Literature, and arts related subjects .
I have tutored several age grades from ages from primary school students to university students. I have more than 5 years of teaching experience and my passion for teaching has always made my students excel in any examination they take and most importantly be enriched with knowledge to make them grow intellectually.
Education
BA History and International Studies




Sep 2013 - Sep 2017

University of Ilorin
Experience
Government and CRK Tutor




Feb 2018 - Mar 2019

Panaroma Educational Institute

Panaroma Educational Institute is an extramural institute where students are prepared for examinations like WAEC,NECO,JAMB,SAT and TOEFL . I was a Government and CRK teacher in Panaroma during my NYSC year and most of my students passed Jamb and are in higher institutions.

Graphics and Web development trainer




May 2018 - Feb 2018

KidzTech

Kidztech is a weekend training class where children from the ages of 5 to 16 learn about ICT. They are taught on Microsoft Packages, Graphics design,Web development, scratch, python programming, circuit engineering also extracurricular activities like Chess and Scrabble are included. At Kidztech I was the Graphics design and Web development trainer. I also trained the children on how to play chess and Scrabble very well.

Government and Literature Tutor




Nov 2018 - Jan 2019

Pathfinder Educational Institute

Pathfinder Educational Institute is an extramural institute where I taught students on Government and Literature in preparation for WAEC,NECO and JAMB.

Sales Manager




Jul 2013 - Sep 2013

D.B Mart

Although DB Mart is not operating anymore, I was the sales manager in the Mart, of which I was in charge of the day to day running of the Mart , taking account, and restocking the Mart. I also helped to increase sales by over 70% in my 3 months working there , from which I resigned to go further my studies.

Marketer




Apr 2019 - Present

Dates Nature

Marketing the Dates Products