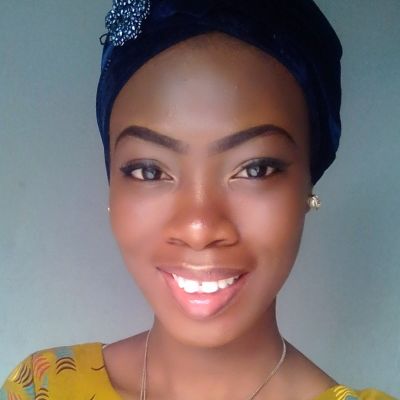 Akomolafe T.
British Pre-Primary & Lower Primary General Tutor
Home tutor in Eti Osa, Lagos
British Pre-primary and lower primary general tutor with over 4 years experience and outstanding performances.
My tutoring skills are an exception. i lay important emphasis on the diction, reading skills and solving puzzles and equations
I also prepare my pupils for competitions in both numeracy and literacy, i prepare my lesson plan to suit the needs of my pupils. i prefer to work with a standard and structured curriculum with classes and age ranges, this exposes my pupils to life outside learning alone. i build the curiosity and the abilities to be solution providers in my pupils.There is also the practical period i include in my plan which allows my pupils to display and discover what has been taught . I submit a copy of my plan to my client to enable them keep track of the lesson. Every child is unique and i take pleasure in discovering that potential. I tutor children with learning disabilities too and together we work together to make a spectacular team.
Akomolafe T. also teaches
About
I am currently studying biology education in the university of Lagos
I have 3 years experience in teaching with both British curriculum and the Montessori method, and a professional degree in Early Years Foundation school. I and my pupils work together efficiently to make a spectacular team. Excellence is my watchword.
Education
B.Sc Biology




Oct 2017 - Present

University of Lagos
Experience
Classroom manager




May 2016 - Oct 2017

Arm Montessori School

At Arm Montessori School, I handled my class successfully, built a good relationship with each pupil and discovered their potentials. I prepared and evaluated my plan to suit the needs of every child in my care, I prepared them for tests, I also had revision classes them for tests, examinations and spelling bees. Facilitate the teaching by sourcing for materials sending equipment needed for a particular lesson; Guide a particular group of kids at a table trying to complete a specific task; Chaperon the students while going on a trip outside the school; Work on class display and beautification;

Private tutor




Oct 2014 - Feb 2016

Unique tutors

I tutored pupils in the lower primary section in their different subject areas and skills. I have been teaching Mathematics, English Language, Sensorial Education, Practical Life activities and Cultural activities for Early years learners (within ages 0-6). In this institution, we make use of the British and Montessori curriculum, providing exquisite education for learners.