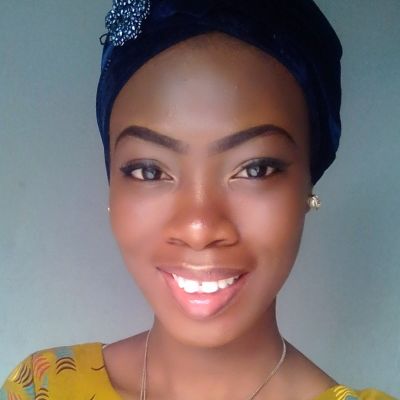 Akomolafe T.
Pre-Primary & Lower Primary Tutor
Home tutor in Eti Osa, Lagos
An exceptional tutor with 5 years experience with outstanding and remarkable results.
Tutoring English language is an exceptional skill. I lay important emphasis in writing, spelling and diction. I groom my tutees for spelling bees and other English language related competitions or exams. I challenge my pupils on daily tasks and ensure they work independently.
I use different strategies to suit the needs of my pupils. I not only base my plan on the school's curriculum, I ensure I go broad and introduce more lessons to my pupils. I switch between learning and activities to ensure my pupils not only learn but assimilate easily and efficiently. I encourage room for discovery and an interactive section to make learning fun and adequate.
I help pupils struggling with any area in English, not putting too much attention In one area and leaving the latter unattended to. My pupils are exceptions in written and relating amongst their peers. Excellence and ability is my watchword together we succeed as an outstanding team.
Akomolafe T. also teaches
About
I am currently studying biology education in the university of Lagos
I have 3 years experience in teaching with both British curriculum and the Montessori method, and a professional degree in Early Years Foundation school. I and my pupils work together efficiently to make a spectacular team. Excellence is my watchword.
Education
B.Sc Biology




Oct 2017 - Present

University of Lagos
Experience
Classroom manager




May 2016 - Oct 2017

Arm Montessori School

At Arm Montessori School, I handled my class successfully, built a good relationship with each pupil and discovered their potentials. I prepared and evaluated my plan to suit the needs of every child in my care, I prepared them for tests, I also had revision classes them for tests, examinations and spelling bees. Facilitate the teaching by sourcing for materials sending equipment needed for a particular lesson; Guide a particular group of kids at a table trying to complete a specific task; Chaperon the students while going on a trip outside the school; Work on class display and beautification;

Private tutor




Oct 2014 - Feb 2016

Unique tutors

I tutored pupils in the lower primary section in their different subject areas and skills. I have been teaching Mathematics, English Language, Sensorial Education, Practical Life activities and Cultural activities for Early years learners (within ages 0-6). In this institution, we make use of the British and Montessori curriculum, providing exquisite education for learners.