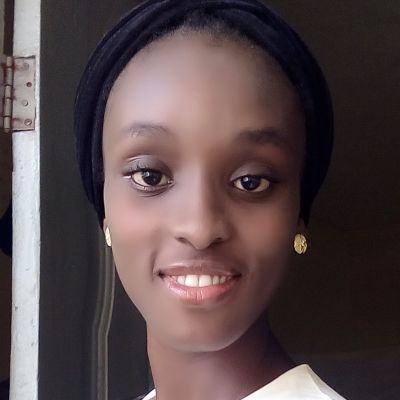 Mosunmola E.
Home tutor in Eti Osa, Lagos
About
I am a recent graduate of Microbiology from the prestigious Federal University of Agriculture, Abeokuta.
I have over 4 years of productive experience and I'm still working as a teacher currently while serving my fatherland. Through my years as a tutor, I have:
tutored pupils in the basic necessities of life; in morals and academics.
observed and evaluated pupils' performance, behaviour, social development and physical health in order to know the right approach to teaching each as every individual as a different approach of reach.
enhanced pupils' learning and participation by optimizing a wide range of instructional approaches, innovative classroom activities and diverse learning strategies.
experienced a change in the pupils' understanding and learning through my 'never-give-up-on-a-child' policy.
My indisputable dexterity of patience towards the impartation of knowledge, and passion for young children's growth and development in learning and conduct remains a major strength as I aspire to motivate my pupils to success.
I have written and passed the different tests for the pre-primary, lower primary and British primary tests with excellent grades even above the cut-off scores to an impressive 100℅ in some, qualifying me as an excellent teacher, vast and knowledgeable in the art of teaching and passing knowledge to young ones in a very impressive manner, with many grateful parents, guardians and superiors attesting to this fact.
Education
B.Sc Microbiology




Feb 2016 - Apr 2019

Federal University of Agriculture, Abeokuta

ND Food Science and Technology




Jan 2013 - Mar 2015

Yaba College of Technology, Yaba
Experience
Teacher




Sep 2015 - Jan 2016

First Zion Nursery and Primary School

• Follow policies with regard to time schedules, regulations and moral obligations • To imbibe moral standards into the pupils and educate them formally in the basic necessities of life

Teacher




May 2019 - Present

Life Anchor School

• Follow policies with regard to time schedules, regulations and moral obligations • To imbibe moral standards into the pupils and educate them formally in the basic necessities of life

Care-giver




Jul 2015 - Jan 2016

Little Beginning Daycare and Creche Center

• Successfully keep watch and attend to the children during the hours of the day until closing hours • Be sensitive to their needs, understand and attend to their wants at every point in time • Recite rhymes, and indulge in activities that keep them busy, happy and interested through the day

Intern




Aug 2017 - Feb 2018

CHI Limited (House of CHI)

• Follow policies with regard to time schedules, regulations and moral obligations • Provide assistance to the workers in the accomplishment of output and profit to the organization • Participate in the evaluations of the Field Instructor

Baker/Sales assistant




May 2015 - Jul 2015

Mega shoppers

Ensure balance in sales accounts Ensure customer satisfaction Ensure increase in sales and profits Provide assistance with baking Supervise products and sales

Quality Control and Assessment Officer




Dec 2013 - Jul 2014

Dewfresh Enterprises

• To follow policies with regard to time schedules, regulations and moral obligations • To ensure compliance of the organization's input, method and output with regulatory standards • Provide assistance to the workers in the accomplishment of output and profit to the organization

English Teacher




Jan 2020 - Present

Chonoby Secondary School

Helping the students understand the art of English Language, the composing, writing, speaking and general communication in fluent English language.

Form Teacher




May 2019 - Sep 2019

Life Anchor School

- Follow policies with regard to time schedules, regulations and moral obligations - To imbibe moral standards into the pupils and educate them formally in the basic necessities of life

Care-giver




Jul 2015 - Jan 2016

Little Beginning Daycare and Creche Center

• Successfully keep watch and attend to the children during the hours of the day until closing hours • Be sensitive to their needs, understand and attend to their wants at every point in time • Recite rhymes, and indulge in activities that keep them busy, happy and interested through the day

Form Teacher




Sep 2015 - Jan 2016

First Zion Nursery and Primary School

- Follow policies with regard to time schedules, regulations and moral obligations - To imbibe moral standards into the pupils and educate them formally in the basic necessities