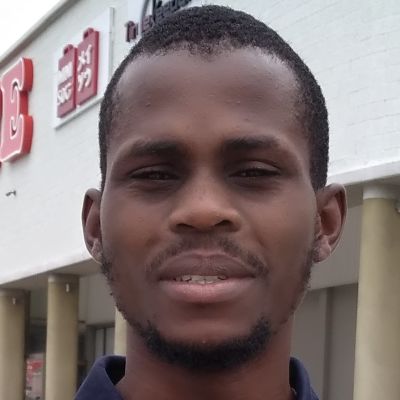 Oyindamola T.
Junior Secondary Math Tutor
Home tutor in Lugbe, Abuja
JSS math tutor
I have over 7 years experience tutoring math to JSS students with a 90% pass rate among my students. I am passionate about seeing my tudents suceed. The following qualities make me unique among tutors:
I possess Math Expertise & Knowledge
I possess the Ability & Quality to Assess Your Student's Needs
I possess the Enthusiasm & Passion for Math and will translate it to the student
I have a good reputation. A good name they say, is better than silver and gold
I am a professional and I act like one
I am very patient with my students particulary when teaching complex concepts
i am postive always and full of encouragement
Finally, I always persist and never give up on a student
Oyindamola T. also teaches
About
I am a bachelors and Masters degree holder in Pharmacology and Toxicology from the University of Lagos Nigeria.
I have been teaching for as long as I can remember. I started out when I was in Junior secondary school by preparing primary six students for the National Common Entrance exams. I am actually passionate about mathematics and the Natural Sciences (Biology in particular) and I am adept at transmitting this passion to my students when I teach.
My approach is hands on; I encourage my students to solve problems by applying concepts learnt. I also don't give up on my students as i believe there is no dull student. I inspire my curiosity in my students about the intricacies of maths and the complex biological processes that take place in living organisms.
To this end, I am proud to say that out of 8 junior school students I have taught so far, 6 have gone on to major in science and are doing very well. Also, all 5 of my students I prepared for the sciences in WASCCE passed with at least a C4 in biology and maths.
I have tutor students for Graduate Record Exams (GRE) quantitative and verbal reasoning and I have written and passed the same exam in flying colours
In addition, I nurture a winning attitude in my students as there is no successful man with a weak mentality.
Education
M.Sc Pharmacology and Therapeutics




Jan 2015 - Dec 2015

University of Lagos

B.Sc Pharmacology




Sep 2007 - Aug 2011

University of Lagos
Experience
Volunteer Research/Teaching assistant




Jan 2015 - Jun 2016

Lagos University Teaching Hospital Idiaraba, Lagos.

- Worked with a geriatrician to determine the risk factors for falls among the elderly in order to institute Strategies for intervention. - Maintained accurate records of interviews and safeguarded the confidentiality of subjects, as necessary - Conducted literature reviews - Attended area seminars and other meetings as necessary - Reviewed and edited data to ensure completeness and accuracy of information; followed up with subjects to resolve problems or clarify data collected. - Assisted in the development of interview schedules; contacted potential subjects to introduce and explain study objectives and protocol and arranged interviews, either in person or by telephone. - Perform miscellaneous job-related duties as assigned - Assisted in the preparation of lecture slides for undergraduate students. - Taught classes to 300 level Pharmacology students - Kept detailed records of text and exam scores - Invigilated inter-departmental and intra-departmental exams

Audit Associate 3




Aug 2014 - Dec 2014

PricewaterhouseCoopers Lagos Victoria Island Lagos.

- Tested the design and effectiveness of internal controls by completing walk-through of complex business processes - Verified that company controls were in compliance with established policies by auditing stores and warehouses - Planned and executed operational audits of various business areas using risk-based audit methodology

Pharmacology Tutor (NYSC)




Mar 2012 - Feb 2013

State School of nursing Ijebu-ode Ogun State

- Tutored pharmacology to student nurses. - Applied progressive teaching principles to a class of 60 students, improving standardized tests scores by 17% in six-month period. - Inspired students to translate their academic interests into the real world by taking positive actions - Volunteered in the community development service (medical unit) of the Ijebu-ode community. - Co-organized Medical outreaches to combat Malaria, HIV and Typhoid in the Ijebu-ode community.

Class/Subject Teacher




Feb 2019 - Present

Prepclass Home Tutors

Teaches student Mathematics and Science Subjects

Class/Subject Teacher




Feb 2019 - Present

Prepclass Home Tutors

Teaches student Mathematics and Science Subjects