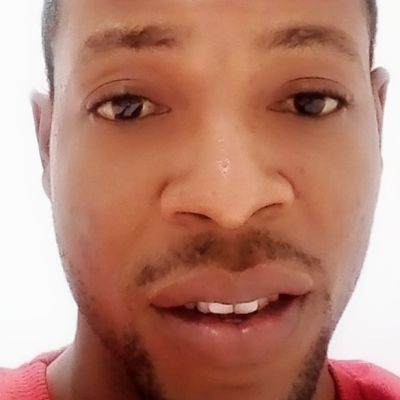 Israel A.
Junior Secondary English Tutor
Home tutor in Ibeju-Lekki, Lagos
About
I am a graduate of Petroleum and Gas Engineering from the University of Lagos.
I have wealth of experience working as a professional private tutor. In my effective and productive 6 years in private tutoring specialized in Mathematics, Chemistry, Physics and Further Mathematics, I have groomed students into their next level of education in flying colors putting huge smile on their faces and in the faces of their parents. Some of my students today are schooling abroad, some are in private universities in Nigeria and some have gained admission into Federal University and they are all living their dreams and still very much in contact with me.
My style of teaching makes me unique and different from the rest. One day when I was teaching further mathematics in a secondary school, the principal walked in and asked " How come these your students are always happy, laughing and excited whenever you are teaching them further math". The students replied her and said " Because Mr. Israel is so funny". At the end of the day, their results showed a far improved performance compared to when I wasn't their further math teacher and they showed so much interest in the subject because of me.
They call me Easy man...Mathematics made easy. I make math so sweet and easy to fix like bread and butter. Some call me clown for I combine jokes with my teaching for an all round learning and understanding with ease. I am down to earth with children for I so love children and I understand their way of learning and how to make use of the time given to me to get the best out of them. I inspire them, motivate them to get them sound and physically alert, mentally alert and passionate to learn.
I also teach English Language for secondary school students and every subject in nursery and primary classes as I also do private tutoring for children in such classes.
Education
B.Sc Petroleum and Gas Engineering




Sep 2007 - Nov 2014

University of Lagos
Experience
Mathematics teacher




Jun 2015 - May 2016

Government college, Bida

I arrived in Bida for my national service and was posted in government college for a period of one year as a Mathematics teacher and I assisted the head of sciences of the school. I taught mathematics to a very large number of students in senior secondary school. Noticing that they were averagely not good enough in Mathematics, I deployed a tactics of combining jokes with teaching so as to get their attention and kill every fear and disinterest they have for mathematics. I began to make maths interesting and loving to them through my congenial relationship with them and making them feel we are family. I also inspired and motivated them by telling them what they know that their school has produced great men and leaders in Nigeria like Ibrahim Badamosi Babangida and Abdusallam Abubakar who were once heads of states and I told them that if they are to be like these great men they must embrace mathematics with all their heart so they can have the ability and mental alertness to play politics tactically with all manner of shrewdness and always be ahead of their competitors in a calculative crescendo. They bought into the idea and their performances in mathematics on a average produced a significant improvement at the end of their final term. They loved me for it and they will always remember me as shakamoni.

Further Mathematics teacher




Sep 2016 - Apr 2018

Royalbliss college

When I got the job to teach in Royal bliss I was given an idea of how the current students and the current graduated students viewed further maths and truly I witnessed that further maths was kind of boring to them when I first stepped into their class and introduced myself to them as their new further maths teacher. But like I always do, win their hearts and make further maths enjoyable as bread and butter. One day the principal stepped into my class and asked "how come these your students are always happy, laughing and excited whenever you are teaching them further maths". The students replied her and said "Mr. Israel is very funny". I made further maths have a new meaning to them and they embraced it in a more loving and confident way. Their performances surely improved and even some commercial students and few in art class desired to include further maths in their WAEC examinations. In a class of nine(9) students which I tutored in my 2years in the school, seven(7) of them did Further Maths in WASSCE, out of which 5 had A's, 1 had B and 1 had a C

Maths, physics and chemistry teacher




May 2018 - Jan 2019

Atalor Emmanuel Savior school international

I was employed to fill in the roles of a maths chemistry and physics teacher. I carried out my duties articulately in an astute manner. Like it's always in my nature to be jovial and make learning quite easy and understanding made simple I didn't do otherwise. The students loved my style of teaching and they were always eager to better their mates in class activities because of how I shaped their development in having keen interest in my subjects and being extremely competitive. I wasn't surprised when in their test and exams they performed wonders and almost all made "As" in my three subjects.

Class teacher Grade 4




Feb 2019 - Present

Golden Towers school ( pre—school, nursery and primary)

I am currently on this job. The love and admiration for children got me here. I am in full control of my class. The few weeks I have worked here, I have identified the strength and weaknesses of the pupils in various subjects. But like I always do, make the class lively and make the pupils happy. There is an outstanding performer in my class standing head and shoulder above the rest but I have inspired the rest to make sure they close the gap on her and over take her while I have also inspired the big performer to make sure that she should get hot on her toes for there is big enough room for improvement and she should make sure she keep widening the gap if she must remain the very best. In the 17 subjects they do, the competition is heating up but most importantly they all work together in love in reading and in sharing of ideas and knowledge. So far it's been a wonderful time teaching these pupils. They say to me "Mr Israel you are the funniest man on planet Earth" Some say to me I want to be the best in mathematics, some say I love English language, some say I want to be the best doctor, the greatest astronaut, the best Engineer ever. Wow, learning has been so much fun with these children.

Mathematics teacher




Jun 2015 - May 2016

Government college

I was mathematics teacher for both Junior and senior secondary classes. I was assistant to the head of sciences I was assistant sport coordinator but I was the head of all footballing relations I trained the students for their school inter-house sport in track and field events I was elected for these sporting roles based on pedigree as I was among the top 4 fastest in 100m race during mobilization in camp as a youth corper in Paikoro, Niger state, My football team(platoon C) also won bronze, May, 2015. I was called by Niger state sport development committee to move over to Minna in order to represent the state in Athletics

Further Mathematics teacher




Sep 2016 - Apr 2018

Royalbliss college

I was further maths teacher for all senior secondary classes I was coordinator for etiquette matters I was chief motivational speaker for the school and also a strong member of the educational counselling committee I participated strongly in extra curricular activities, handling brain storming competitions like in quiz in debates in vocational activities in cultural events and being in charge of major games like in soccer, chess, dart, ludo, basketball, table tennis and much more

Maths, Physics, Chemistry teacher




May 2018 - Jan 2019

Atalor Emmanuel Savior school international

I was maths, physics and chemistry teacher I participated strongly in extra curricular activities I also taught the same subjects in the tutorial classes after school hours

Class teacher Grade 4




Feb 2019 - Present

Golden Towers school

I am the class teacher for grade 4 I handle all their subjects, 17 in number I pay detailed attention to the pupils' well being as they are under my watch and care I strongly participate in the school extra curricular activities sport and game wise in ensuring the pupils are fit and in good shape and also mentally alert