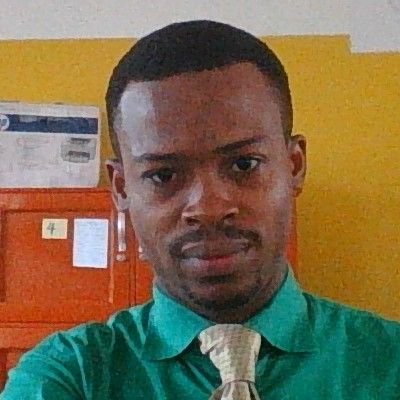 Theophilus N.
Junior Secondary English Tutor
Home tutor in Ikeja, Lagos
Junior Secondary English Tutor With Over 8 years Teaching Experience
I am an experienced English language teacher with a sound record, having successfully tutored students in some reputable schools in the country. I have been in teaching business ever since I could read and write, non professionally, as a student. I taught as a high school graduate too. But professionally, I have been teaching for over 8 years during which I have by His grace won a number of meritorious awards for diligence and delivery.
I basically improve my students on three main aspects of the English Language, namely reading, writing and speaking. I have fielded students in BECE, in the past, and registered over 85 percent Distinctions.
Moreover, I specialize in improving weak students, because I work with their specific abilities to improve on them; with the basic assumption that each student has peculiar abilities and weaknesses.
I guarantee noticeable improvement within two weeks of handling a student, and this is not a fluke. A trial will definitely convince you.
Theophilus N. also teaches
About
I am a graduate of Philosophy from the University of Ibadan. I also have a B.Phil degree (1st Class from Pontifical Urban University, Rome).
I am convinced that I will be of great service to you given my wealth of knowledge and experience in the Education sector spanning through over 8 years. I teach C.R.S.,Geography, and Social Studies,French Language and a couple of other subjects; more like a utility teacher..
I have undergone series of training and workshop sessions, making me fully equipped for the job. I have obtained a couple of meritorious awards as the best Teacher of the year in some of the schools I have taught previously.
Education
BA Philosophy




Oct 2006 - Jun 2010

University of Ibadan
Experience
Teacher




Feb 2015 - Mar 2018

British Spring college, Awka

As a teacher in British Spring College, I started by handling Christian Religious Studies for both Junior and Senior Secondary classes; and IGCSE Religion. I was also a form tutor for one of the junior classes. I was later made the School Disciplinarian, and then a form tutor for the Most senior class then which was SS2. From then on, it was basically from one class to the other, from one subject to the other.(as an intervention/substitute teacher). In my three years stay, I taught other subjects including Civic Education, Social Studies, Security Studies. I was also a form tutor to some of the poorest of students in various classes, both junior and senior. In July 2016, I won an award as the Teacher of the Year, after barely a year and five months in the school, making me the winner with fewest number of service years. My punctuality to school was also remarkable.

Subject Teacher/ Press Club Moderator




Sep 2013 - Jan 2015

Lorretto Special Science School, Adazi, Anambra State

I taught Christian Religious Studies to SS1/SS2 students. I was also the moderator for the school's press club during which I relaunched the otherwise defunct school publication, The Brain. It was an enthralling success especially because the publication had not gone into production for over 30 years. Students were able to air their brilliant views in various categories including news, opinion, sports, poems,cartoon, etc. I was also able to organize the debate club for the school during which they attended a lot of intra and inter-school debates.

Teacher




Jan 2012 - Jul 2013

Krosa Model schools, Amawbia

I taught various subjects at Krosa, ranging from Computer Studies to Basic Technology, and then Geography. But the one that was my main subject was Geography. I won award as the best performing subject teacher in WAEC 2012, with all my students making either an 'A' or a 'B'. I also won an award for the best presentation during the graduation ceremony in July that year, with my debate team. The debate club which I initiated in the school was also a booming success by the time I left in 2013.

Teacher




Oct 2011 - Jan 2012

Hez-Dike Secondary School, Awka

Here, I taught French language (JSS 3), English Language (SS1), and Mathematics (JSS2). It was quite an interesting prospect. But I didn't stay quite long here due to remuneration issues