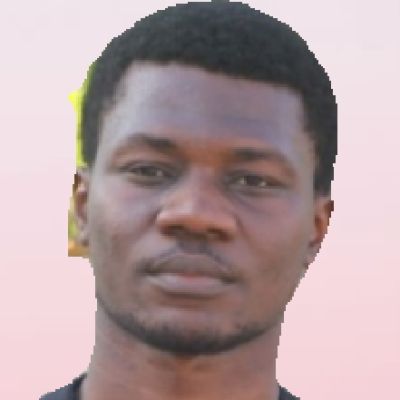 ODU C.
Common Entrance Math Tutor
Home tutor in Yaba, Lagos
About
Dear Client,
Thank you for visiting my profile. Here are a few reasons why I'm the best available hand for your ward:
1. I am an experienced home tutor with a personalized approach and enthusiastic about sharing and building knowledge capacity: My teaching methodology is focused on improving the students generally.
2. General Mathematics teaches more than mere calculations, but equally, help students to develop analytical minds. If this is not gotten right at this level, a not so smart adult may result. Hence, it is important that an experienced and patient Tutor who will deploy an illustrative mode of teaching, to ensure that it is not only understood but enjoyed by the student. Having taught this for more than seven years at basic school level(primary and secondary) with both Nigeria and British curriculum. I believe I'm more than qualify to deliver.
3. I try to implement fun teaching techniques for my students so that they don't get bored of the teaching and the topic which has helped me to build confident in them to attempt questions on their own. Fear of failing most time cripple the ability of most students and this is what I have been correcting over the years and it has helped them improve greatly.
I am very certain that you will see great results in your child performance in school and a noticeable interest from your child's attitude towards his or her studies.
4. I have been able to prepare students for Common Entrance, WAEC, NECO, GCE JAMB and UTME and likewise I do take undergraduate tutorial classes.
The success of students I had prepared for exams is my confident that I am good at what I do. Many of my students parents are seeing the rapid mprovement in their child's performance in test and exams.
My rare skills of imparting my students remains my strength of excellence in teaching career.
Education
HND Mechanical Engineering




Apr 2014 - Jun 2017

Yaba College of Technology. Lagos
Experience
Mathematics/Headmaster




Sep 2010 - Jul 2014

Reco Group of Schools

It was a nice place school where I was developed as a teacher especially because of the passion I have for teaching. I applied as teacher but due to my involvement with the management of administrative aspect, when the headmaster I meant left, I was asked to take up the position. Academically for the children, I was able to come up with structures to improve the childrens academic performance such as sometimes we have debate, quiz, spelling bee and mental maths interchangeably during their sports days. I believe those records are still there to go through for the new head master.

Class Teacher




Jan 2016 - Dec 2017

Evergreen Royal Private School

Though I applied as a Mathematics teacher to the secondary session but they already had one teacher and their was an opening at the primary session. I filled the position of the class teacher for the primary session. I play other roles apart from teaching like moderation of the assembly, updating my class website by marking attendance, enter the pupils test and exam records, moderate programs/events. And the most wonderful thing was that some of the parents felt my impact and some where still calling me to come around when I am back from my NYSC. Teaching is all about blessing and changing lives.