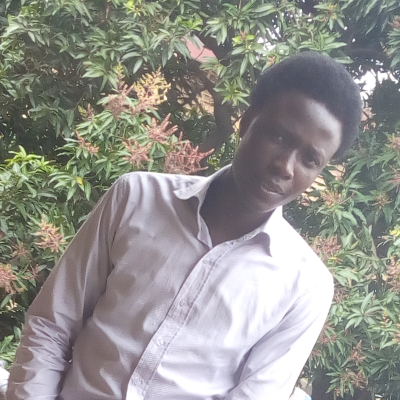 Grant S.
Junior Secondary Math Tutor
Home tutor in Bariga, Lagos
Mathematics Specialist
An enthusiastic mathematics tutor with 2+ years experience gained from teaching at summer coachings, secondary and primary schools. Experienced in helping pupils understand the concept of mathematics, its relevance and application. Earned a distinction (A1) in Mathematics WAEC and a B2 in Further mathematics.
Coupled with an understanding of temperamental and personality differences and uniqueness, i'm able to tutor pupils from the stand point of their strengths and area of learning receptiveness making it easy for them to flow well with the subject's concepts. Being very passionate about the subject itself, i've been able to spur in the students i've taught an interest that makes them curious about Mathematics, and keeps them digging deeper, thus gaining a self-drive and self motivation for it.
I have knowledge across such topics as Indices, Simplification, quadratic equations, mensuration, simultaneous equation, graphs and all other topics that needs to be understood by the Junior Secondary student.
About
I am an undergraduate of Electrical and Electronics Engineering, University of Lagos.
In teaching/tutoring I have 2 years of experience. I've served in private secondary schools as a Mathematics and Further Mathematics teacher being very good in both and also as a lesson teacher to pupils in the school, imparting them academically and career wise.
I'm also a highly disciplined, determined and visionary individual, affecting those I coach positively to conceive and achieve their academic goals.
Education
B.Sc Electrical / Electronic Engineering




Dec 2016 - Present

University of Lagos
Experience
Maths and RNV teacher.




Nov 2017 - Mar 2018

Divine Mandate Pan-African Academy

I taught Junior secondary both Mathematics and RNV(Religion and National Values), but was a class teacher to lower primary since Maths and RNV were periodic.