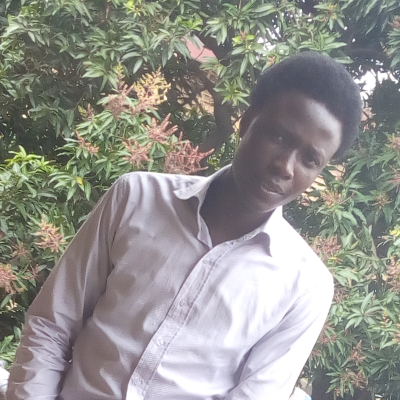 Grant S.
Upper Primary Math Tutor
Home tutor in Bariga, Lagos
The Math Doctor.
Vast in knowledge and experience of Primary school mathematics, its topics and concepts. Very passionate and enthusiatic of and about Mathematics and able to teach it in tandem with the Primary/Basic school syllabus' demand. Gained 2+ years experience in teaching the subject and have watched pupils I have tutored grab the subject matter finding it simpler than they ever thought it to be. A people-oriented person, i've got the ability to relate with primary pupils, naturing their curiosity as well, such that they gain a self-excited motivation for Mathematics which keeps them interested in the subject there by aiding the learning process. I offer sound teaching in Mathematics, a follow-up/ monitoring of the pupil's development and improvement while at the same time giving examples and consequent tasks/ assignment thereby reinforcing understanding. I've once home-tutored a basic four pupil in preparation for the third term promotional examination and I found him do just fine, and his parent pleased. I assure a bigger success. At your service.
About
I am an undergraduate of Electrical and Electronics Engineering, University of Lagos.
In teaching/tutoring I have 2 years of experience. I've served in private secondary schools as a Mathematics and Further Mathematics teacher being very good in both and also as a lesson teacher to pupils in the school, imparting them academically and career wise.
I'm also a highly disciplined, determined and visionary individual, affecting those I coach positively to conceive and achieve their academic goals.
Education
B.Sc Electrical / Electronic Engineering




Dec 2016 - Present

University of Lagos
Experience
Maths and RNV teacher.




Nov 2017 - Mar 2018

Divine Mandate Pan-African Academy

I taught Junior secondary both Mathematics and RNV(Religion and National Values), but was a class teacher to lower primary since Maths and RNV were periodic.