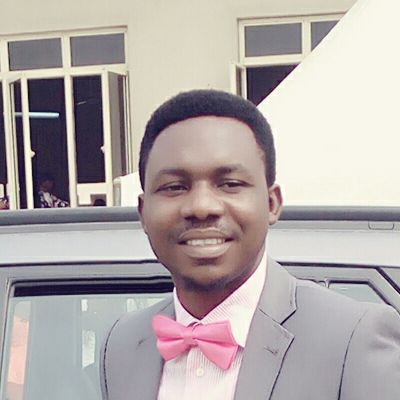 Boniface O.
British Upper Primary Math Tutor
Home tutor in Eti Osa, Lagos
British upper primary maths tutor with 4 years experience and 28 A's ex student
One of the secret of my great achievement in maths is that, I make sure I win the heart of my learners. Mathematics have been tagged as a boring subject by many learners, this is because of the method most tutors used. In my case, I usually use life example when teaching. For instance, when teaching areas, volumes and perimeters of shapes. E.g cylinder. I first of all make sure they know the real life shape of a cylinder. I cut the top and bottom of a bottled water and show to them. By that they already know the shape not by drawing alone. Also, I study my learners before teaching. Most teacher just come and the next thing is to start teaching. I always start with interesting and motivating stories( connected to the topic). Every young learner is attracted to stories, by that I gain their attention and at the same time motivate their spirit of learning, before introducing the main topic of the day. Finally, I gave verbal and material ( pen, note books) appraiser to encourage my learners, not only those that knows, but also those that are putting effort. This make them come out of their shell. Psychologist said that; every child is born with the same level of intelligence, but the environment ( parent, teacher, peer group etc) makes or mar the intelligence of the child. Yes, we have different types of learners but once you study your learners, you know the type he/ she belongs to, before applying the method that will make you achieve your aims and objectives
About
I am a young graduate with high degree of self motivation and a willing heart to work. I have bachelors of scoence degree in Physics and Education (B.Sc. Physics Education) at Federal University of Agriculture Makurdi, Benue state. I have 3years of productive working experience as a private tutor indifferent areas but specialized in the areas of mathematics, further mathematics and physics.
With my experience, I have acquired different method of teaching which have been helping me to achieve my goal as a teacher and as well remains my strength.
Education
B.Sc Science Education




Dec 2011 - Nov 2016

University of Agriculture, Makurdi
Experience
Class teacher




Sep 2015 - Apr 2016

Zion model academy

I introduced creative writing and encouraged student to indulge in it by attaching mostly a cash award only yo motivate the students. I later introduced hand writer which subsequently become a subject on it own..

Class teacher




Jul 2017 - Apr 2018

Land mark achiever school

I also play my Primary role along side with mentoring role as a teacher by setting aside time to interact with students. This made me know more of what student face during teaching and learning process. By that it help me know the exact method to use at a particular point in time. Many teachers form a clique with themselves, charting and other activities but I prefer hanging and discussing with my student. My great achievement was that, in any inter class competition held in my school, my student always emerge winner.

Class teacher




Jun 2018 - Present

RubyGold British School

I make sure I simplify implicitly any topic for easy understand. How do I do this? I always prove rule looks stance to my student to make the know the reason(s) while its like that. Conducting of science practicals

Class teacher




Jun 2018 - Present

RubyGold British school

I teaches mathematics and science. I also conduct science projects and practicals in the school. The practicals is strictly on my field(physics). While those in other fields take charge of theirs( biology and chemistry respectively)